The Latest and Greatest Features in the Dashlane Web App and Extension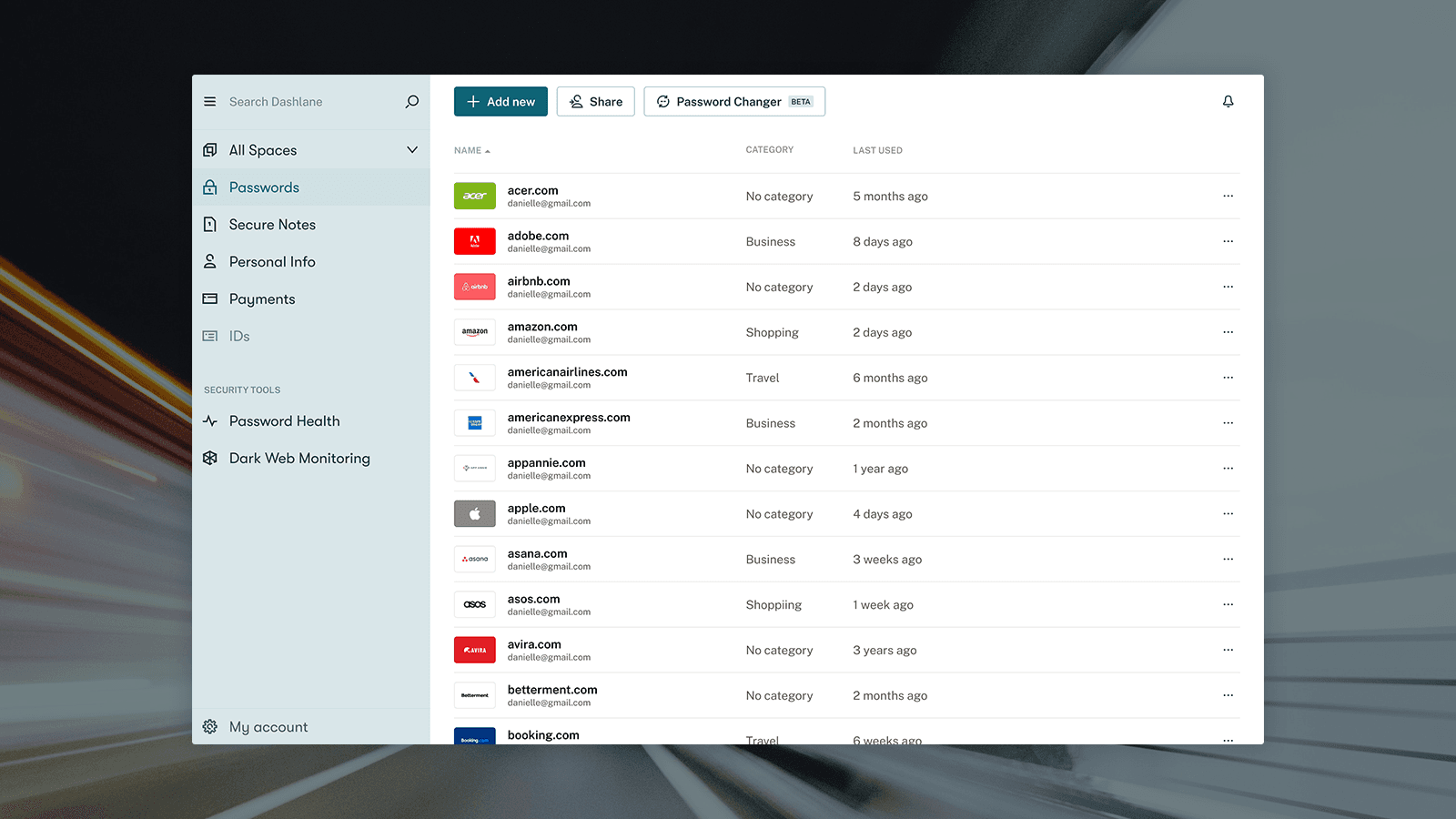 Earlier this year, we announced that Dashlane would be transitioning to a new web-first experience. As we continue moving the remaining essential features to the web app, we've also introduced brand new features and capabilities only available within the web-first experience.
We'll update this post on a monthly basis with the new features and product improvements you'll want to know about. Last updated June 2021.
Autofill updates
Machine Learning Engine: Our new autofill engine is powered by machine learning and is faster and more accurate than ever before. The Machine Learning Engine can classify a web page in an average of 15 milliseconds and works reliably across 92% of websites. The new engine is still in beta, and we'll continue our progressive rollout over the next few months. Learn more.  
Autofill 2FA codes: Dashlane lets you generate 2FA codes in the same way as authenticator apps like Authy, Duo, and Google Authenticator. Now, for an extra layer of convenience, the latest version of the extension autofills those codes for you. Learn more. 
Autofill across associated websites: Now you can autofill credentials across associated websites, like apple.com and icloud.com. This helps reduce clutter and minimize reused passwords being flagged in your Password Health dashboard. Learn more.  
UX improvements
Newly improved Password Generator: Previously, you could only customize password generation settings within the extension. With our recently rolled out improvements to Password Generator, you have more customizability in the context of creating new logins, all without breaking your workflow.   Learn more.  
Suggested items: With this new capability, the extension will now showcase suggested items and actions for you, such as adding a new credential, based on the web page you're on. 
Additional actions right in the extension: You can now copy the following details directly from your extension: username, email, password, 2FA code, and attached notes. That way, in the unlikely event that autofill doesn't work, you can easily access the info you need.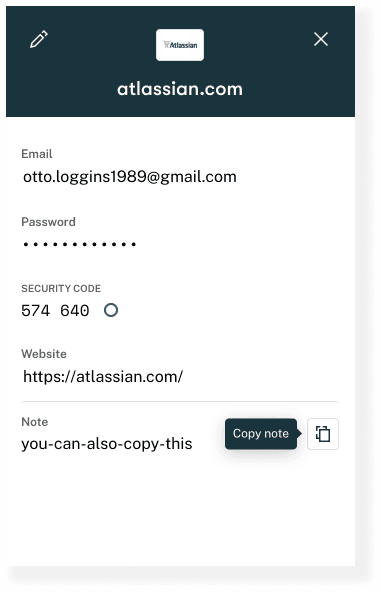 Open the extension with a keyboard shortcut: People using Chrome, Firefox, and Chromium browsers can now open the Dashlane extension with a simple keyboard shortcut. Learn how.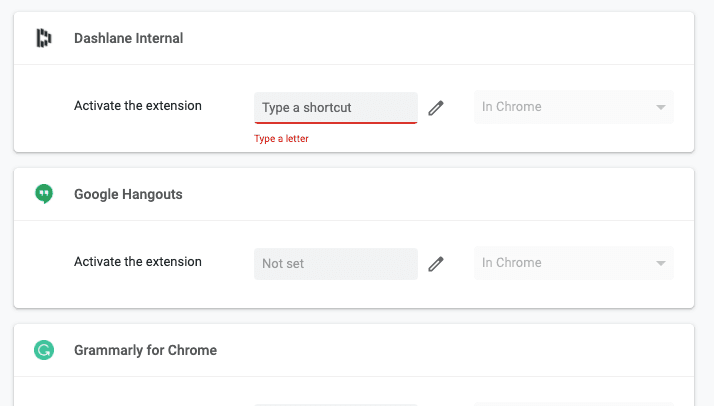 Improved sharing: We know it's important for you to easily and securely share passwords, Secure Notes, payment information, and 2FA codes. We also know it's important for you to easily keep track of what you've previously shared—and with who. Which is why we made a few key improvements to the Sharing Center you'll find in your web app, including:  
More reliable sync so note and password sharing requests are sent and received instantly
A more intuitive design to both send and receive sharing requests
Improved layout to separate group and individual sharing
Ability to bulk accept shared passwords
Dashlane Business plan updates
Integrate Dashlane with SSO: This feature provides a seamless login experience for employees and easier on- and offboarding processes for admins who are deploying and managing software. Plus, with one less password to remember, employees are more likely to adopt. Best of all, switching from a Master Password to SSO is a breeze.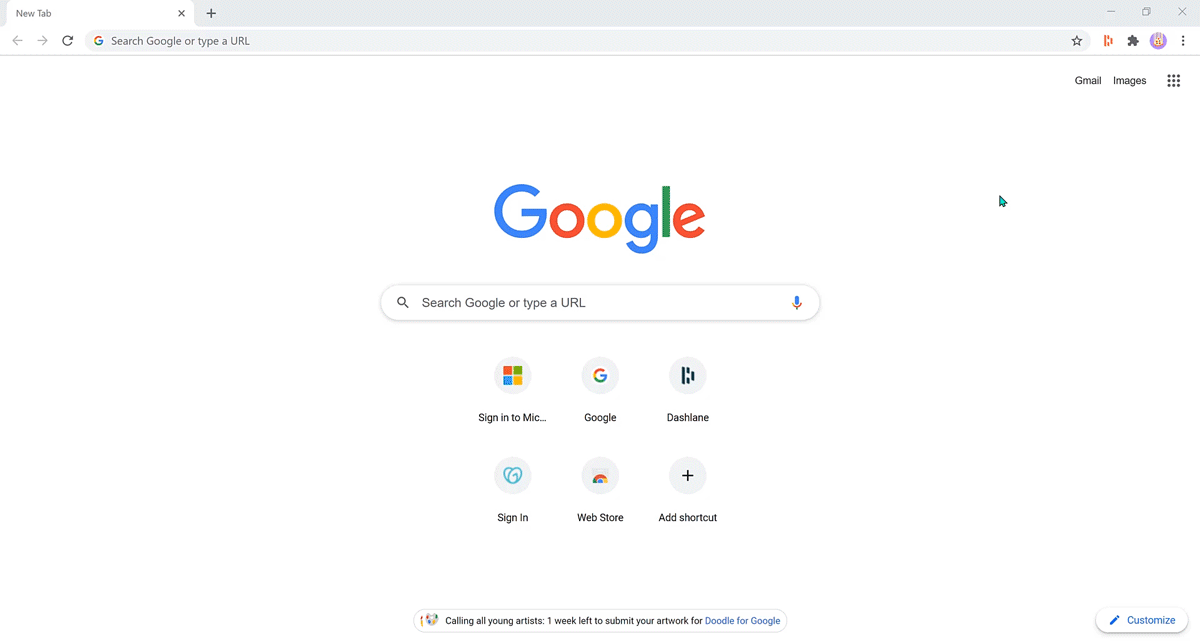 Free Dashlane Family plan for Business members: Because building a security-first culture requires building good password habits at home, the Dashlane Business plan now comes with free Dashlane Family for all your employees. They can easily share access with their loved ones from the Family Dashboard, accessible from the web app.  
The SSO integration and free Dashlane Family plan are only available on Dashlane Business. Learn more about our different business plans here. 
What's next?
As we continue to improve the web-first experience, we are focused on helping businesses successfully deploy Dashlane with the tools they need and giving everyone a more seamless experience with the features they want. Stay tuned for more updates! 
Sign up to receive news and updates about Dashlane
Thanks! You're subscribed. Be on the lookout for updates straight to your inbox.