A Comeback Story: How JD+A Spotted Their Compromised Passwords and Secured Company and Client Data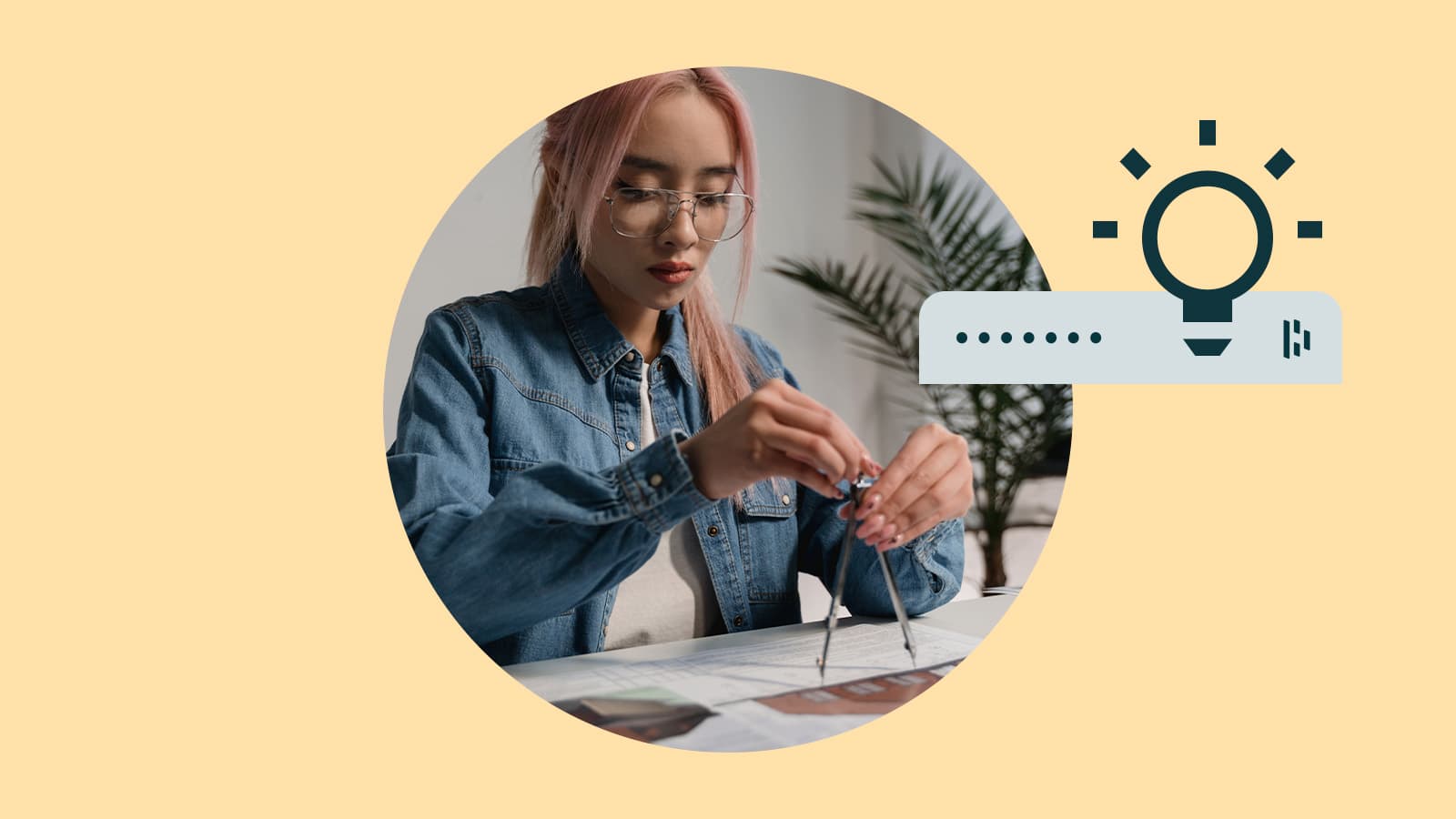 The company
Jeffrey DeMure + Associates Architects Planners, Inc. (JD+A)
JD+A's goal is to simplify both private and community living spaces and make them work beautifully for their clients.

Industry
Architecture
Company size
27 employees
The challenge: Coming back stronger after compromised passwords
Cybersecurity can seem like a challenge that only large organizations need to worry about. In reality, every business and individual needs a cybersecurity plan.
When some of Jeffrey DeMure + Associates Architects Planners, Inc.'s passwords were compromised, the security breach had a financial implication. If left unattended, the incident could impact the organization's reputation and business. Luckily, JD+A had the cybersecurity awareness to start searching for a security tool that would prevent future breaches and help build trust with their clients.
As a small business, JD+A depends on their reputation and doesn't employ a complex cybersecurity tech stack like larger organizations do. 
The organization understands the importance of passwords, but knows that secure password management for both admins and employees can be a major challenge.
"Everything has a password these days," says Carissa Tilford. "Thinking about our tech stack alone, team members need a dozen passwords." 
When there's an abundance of logins, it becomes tempting to simplify access by reusing passwords.
It's easy for people to use sticky notes or put credentials in a notes app or a spreadsheet, but JD+A needed to find a better way because they never wanted to experience a cybersecurity breach again.
Thinking strategically about how to bolster security, JD+A knew they needed a password management solution, but not just any would do. They needed a solution that would empower their team members to aim for a more secure digital footprint. They decided that if they were going to put intensive password rules in place, it was only fair to give employees the tools they needed to succeed. Their ideal solution would enable them to balance their culture with security and help everyone understand why a password management solution is critical. 
"When people understand why password security is important, they will want to use the tools that make password management easier," reasons Carissa.
The solution: One simple security tool that offers numerous benefits
JD+A started the search for a company-wide password management solution. Some of their employees already had experience with Dashlane. 
"I had been using Dashlane personally, but wanted to make sure it made sense for the business and for everyone," shares Chelsea Richardson.
Chelsea wanted to provide an unbiased opinion and find the best option for the organization. After reading numerous reviews and comparing multiple companies, Dashlane stood out. She liked that several financial institutions use Dashlane, such as Consero Global. While Chelsea had always enjoyed using Dashlane for her personal life, she realized it was the right solution for the business, too.
The aspects of Dashlane that Carissa and Chelsea were most excited to share with JD+A include:
Browser extension allows users to have all the benefits of Dashlane in a browser
Autofill completes forms by filling in login information and manages your data when browsing the web
Password vault protects and securely shares encrypted passwords
Digital wallet supports the unlimited storage of payment types
Secure sharing lets employees (and clients) securely share encrypted passwords with individuals or groups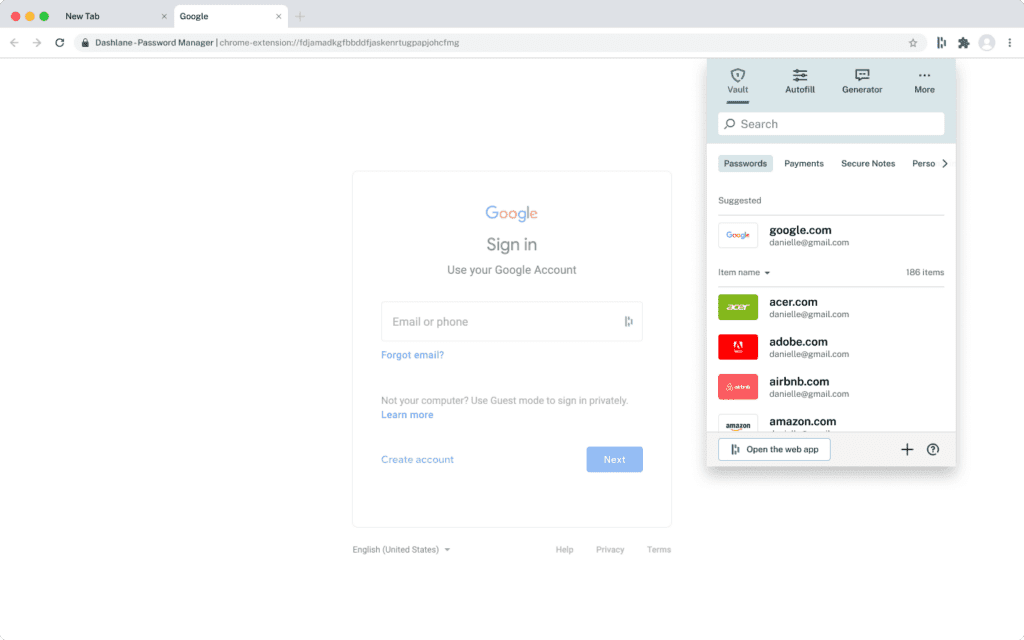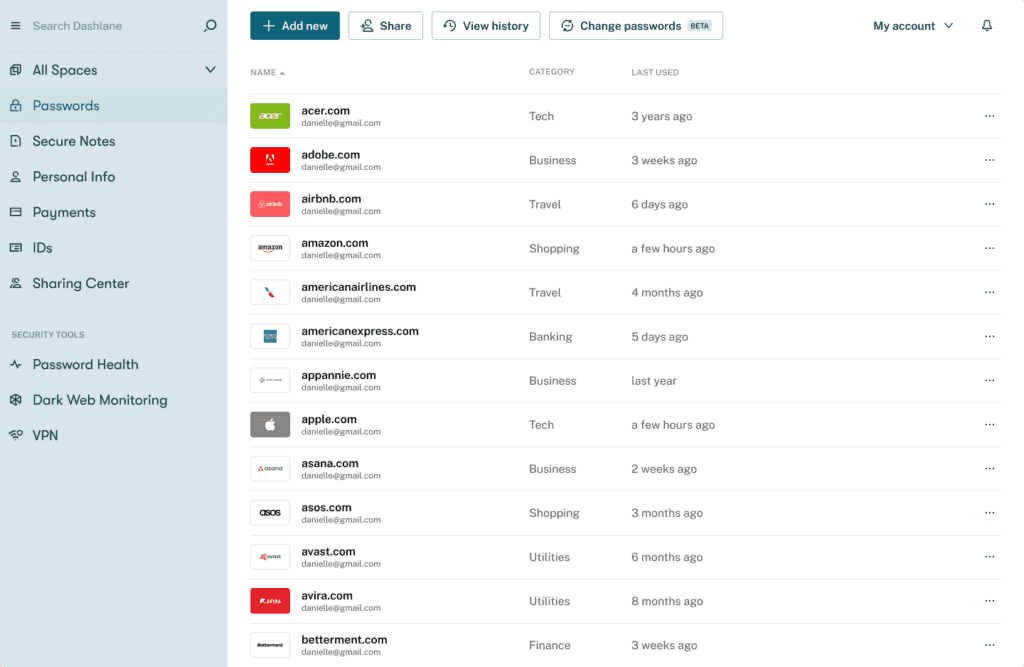 The result: Password (and reputation) protection with 0 password incidents
JD+A maintains the culture they love and has the password management tool they need with Dashlane. To help ensure their security, every employee gets an onboarding session during which they witness firsthand how easy Dashlane is to use.
The freedom from not needing to memorize each credential makes digital interactions so much simpler. "Using Dashlane just makes the entire web experience so much more pleasant," says Carissa.
And when JD+A needs to change password access rights, the process is fast and straightforward. "Offboarding is simple. There are no questions," Carissa shares.
If passwords need to be updated, it's quick and painless. "We can update logins as needed," Carissa says. "If we have an account at a company that experiences a breach, it's seamless for us to update the password and share it." 
Collaboration is easier with Dashlane, too. Now, JD+A has the flexibility to create teams and can safely and efficiently share sensitive information, which helps enable employees in their cross-functional work environment. Sharing information through Dashlane allows JD+A employees to work in parallel and easily share passwords and password hints as needed.
JD+A has even noticed an increase in efficiency since using Dashlane.
While JD+A initially turned to Dashlane to improve their security posture, the organization finds the solution's benefits to be wide-ranging. 
"Dashlane can revolutionize processes," says Carissa. Diving into an example, she immediately turns to the digital wallet that JD+A uses with Dashlane. "I regularly book travel arrangements for our employees. Before, we had travel spreadsheets that included a lot of private information," Carissa explains. "Now, it's in Dashlane so people can securely share it with me."
Carissa can purchase items on the company's corporate card or use other cards, and she can track multiple accounts, hassle-free. "The ease of use and level of transparency that Dashlane offers is incomparable," says Carissa.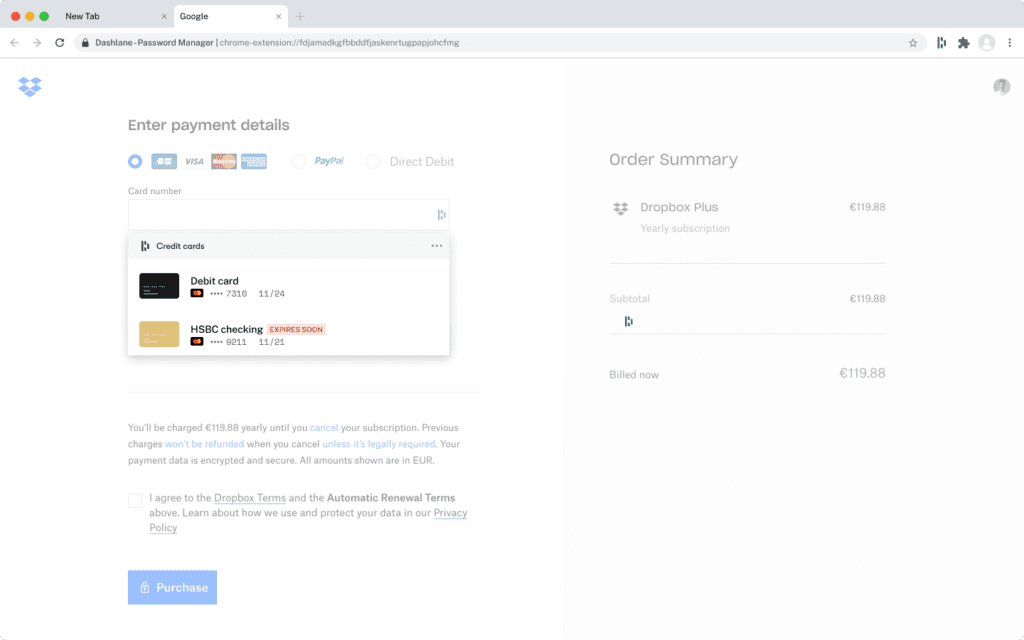 But JD+A knows that their security needs aren't just online. "Dashlane can handle more than digital passwords. We work on different properties and can seamlessly share gate codes," Chelsea shares. 
JD+A employees find that Dashlane can help their personal lives as much as their professional ones.
"We all have Social Security cards, medical IDs, and other highly sensitive information. If you don't store it in Dashlane, where will you put it?" Chelsea asks. "If it's not somewhere password protected, it's not safe." 
JD+A loves Dashlane, but more importantly, they feel more confident in their cybersecurity, which is critical for their business.
JD+A hasn't had any compromised passwords since adopting Dashlane, and Carissa is ready to explain to anyone why they should use the solution, saying, "Would you benefit from efficiencies, better access, or stronger security? If you said yes to any of those, you'd benefit from Dashlane." 
Sign up to receive news and updates about Dashlane
Thanks! You're subscribed. Be on the lookout for updates straight to your inbox.