Cybersecurity Tricks and Treats For Fall
Cybersecurity trends are as transient as the weather. As we usher in a new season, it's a good idea to give your security practices a refresh. We've compiled a list of apps and upgrades to add to your list—including tools for a safe Halloween—plus emerging digital trends to have on your radar. 
Fall 2022's evolving digital landscape
Trend #1: The rise of artificial intelligence
Though AI tech has existed for years, futurists predict a notable uptick in how often that tech appears in our everyday lives, which is only likely to grow in the coming months. At Amazon's warehouse, for example, robots are helping workers lift and sort packages. Web3 and the Metaverse, new versions of the internet built on blockchain technology, are progressing rapidly thanks to AI and machine learning. And it's AI that contributes to the realistic qualities of metaverse avatars, as well as deepfake technology. 
How does this affect users? As consumers, we will inevitably be exposed to and required to participate in this new form of the internet and commerce. In order to distinguish deepfakes from reality, we have to stay aware of the latest advancements and use contextual information plus a healthy dose of skepticism. 
Trend #2: The increase in automotive hacks
Before cars were connected to the cloud, most of us could hardly fathom that they'd be subject to hacking. Now that more and more cars on the road are internet-connected devices, they're at risk of the same cyber threats as smartphones and computers. Yet when someone can remotely control your vehicle, the implications are more severe. 
50% of all recorded cyberattacks on automotives in history occurred in 2021, and those attacks have increased in 2022.
What can users do? Earlier this year, we covered a white-hat hacker who gained access to 25 Teslas and was able to control them in various ways. He advised vehicle owners to be highly protective of their car's credentials—which you can store securely in Dashlane's Secure Notes feature—and run regular software updates as a way to thwart attacks.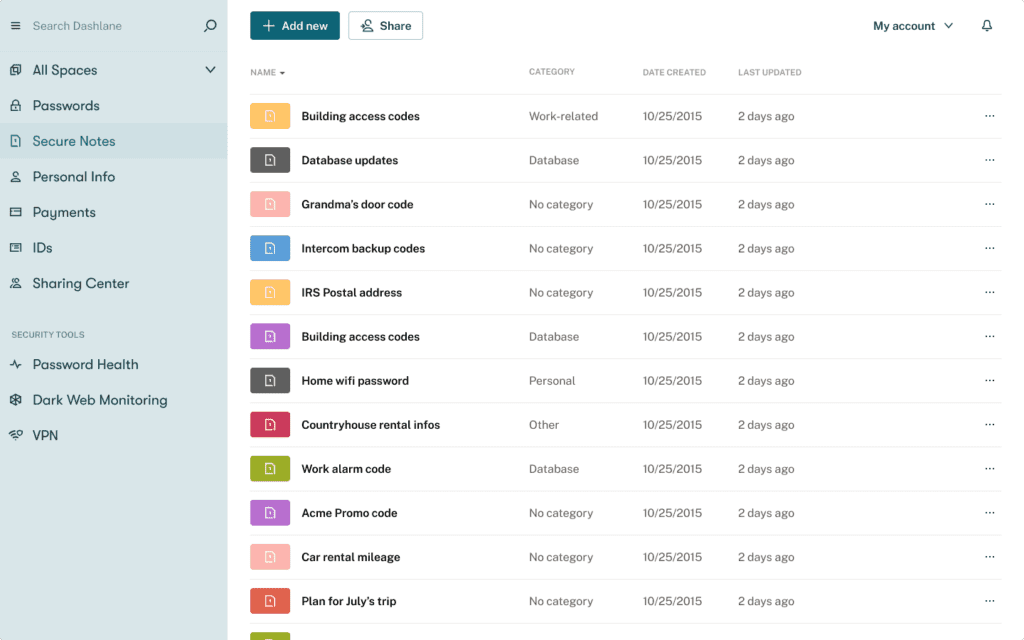 New Dashlane plans and features you've been asking for
Our personal password manager has always included features that help you protect your credentials, but now with our new features, you get to add an extra layer of protection to any credential that you'd like. In addition to the Secure Notes feature, Dashlane now offers the option to protect notes and passwords with your Master Password. You can add a Master Password requirement for everything in your vault all at once by toggling on "Require Master Password" in the Security Settings section within the browser. 
We recently released new features for added security and convenience, including:
The ability to access all stored information, like payment info and IDs, from the Dashlane pop-up
Linked websites, which will give users the option to manually input any website where you want your credentials to auto populate
Right-click to fill, where users can right-click into any form field to force Dashlane to fill in information through the custom autofill menu
Bulk Select & Delete, the ability to select multiple logins at once to delete them (currently available for the web app only)
With our new Friends & Family plan, we're giving users a personal password manager with even more coverage by including four more accounts (up to ten total) for the same low price.
Learn more about each of our new and upcoming product features here and more about our new Friends & Family Plan here.
Security tips for Halloween (and year-round)
Any tech tools that are designed to keep users safe are tools worth checking out. If you're going out for Halloween or sending your kids trick-or-treating, consider these downloads:
Find My Friends: The Apple app allows you to share your location with friends and family, either permanently or temporarily. The app also includes location-based notifications, so you can be alerted when someone has safely made it to their destination. On the App Store, Apple states that location data is only sent to Apple if specifically requested by you or someone you've shared your location with, and it's only retained for 2 hours.
Family Sharing: Also by Apple, this app allows users to share their location with their designated family group within settings. Each participant can choose which device to share their location from (your iPad versus your phone, for example). With Family Sharing, you can also help one another locate devices; if you turn off Sharing, members of your family group can still erase your phone's data remotely, or play a sound to help you locate it.
Google Maps: Google's widely-used navigation app now includes a location sharing feature, which works for both Android and iOS users cross-platform. To access this feature, tap on the blue dot in the app. You'll be given the option to share your location with specific contacts for a set amount of time.
Uber: The ride-sharing app has a built-in safety feature, Follow My Ride, which allows passengers to share their route and real-time location with family and friends.
Noonlight: This app works to send an emergency response to your location. Instead of dialing 911, you can tap a button in the app to summon assistance. Tinder has partnered with Noonlight, allowing users to add the safety feature to their chats, share the time and location of their dates with the app, and discreetly call for emergency services if needed.
Digital disguises
Even if you don't plan on wearing a costume this Halloween, you can still disguise yourself online to protect your personal information. To start, remember to use a VPN, which will essentially make you a ghost as you navigate the web. This is important when using public Wi-Fi, like at a coffee shop or airport. This means that if a hacker obtained your data through public Wi-Fi, it would be encrypted and unreadable.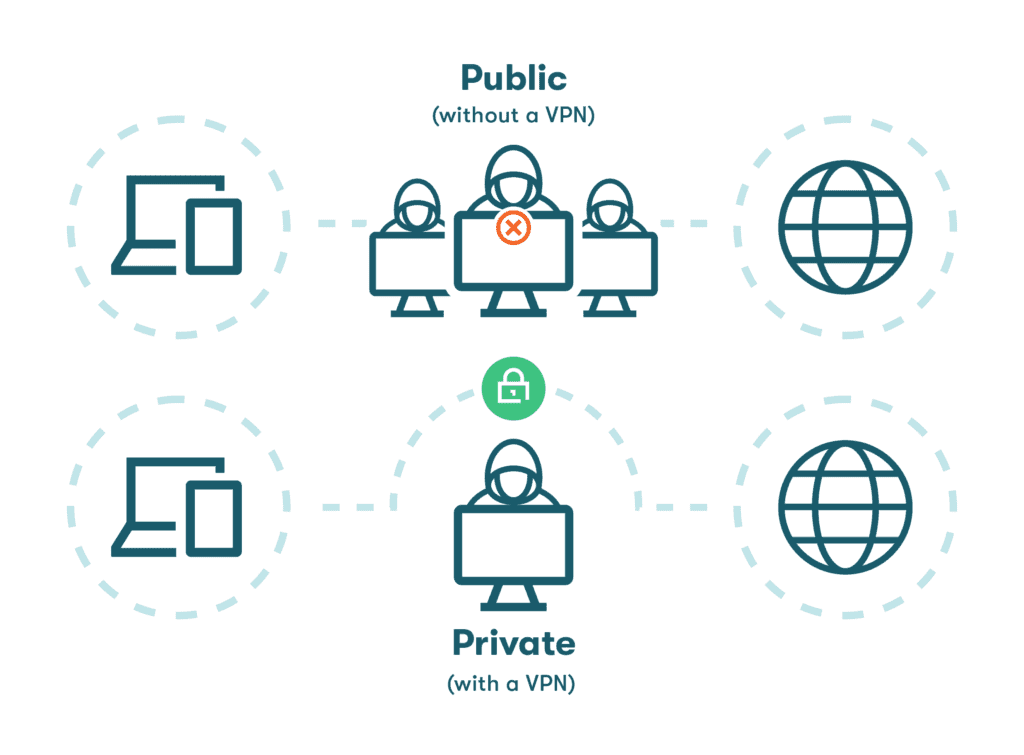 Many businesses and schools use VPNs to protect their networks, but adults and businesses alike need to know how to best protect themselves. 
Sign up to receive news and updates about Dashlane
Thanks! You're subscribed. Be on the lookout for updates straight to your inbox.