Security and Privacy When You're Off the Clock

Cybersecurity threats don't clock out at 5 PM.
Most people know they should be concerned about their privacy and security, but it can be hard to know where to begin and get the full picture.
These days, it feels like we're overloaded with credentials and logins. Social media, streaming services, delivery apps, and banking—there's so much information to juggle.
With the recent increase in threats such as phishing and ransomware, most businesses have ramped up their cybersecurity efforts. But security and privacy concerns don't end at work—security touches our lives much more than we may realize. This guide will offer clarity on the security and privacy concerns that permeate your life and detail how to make sure you're protected.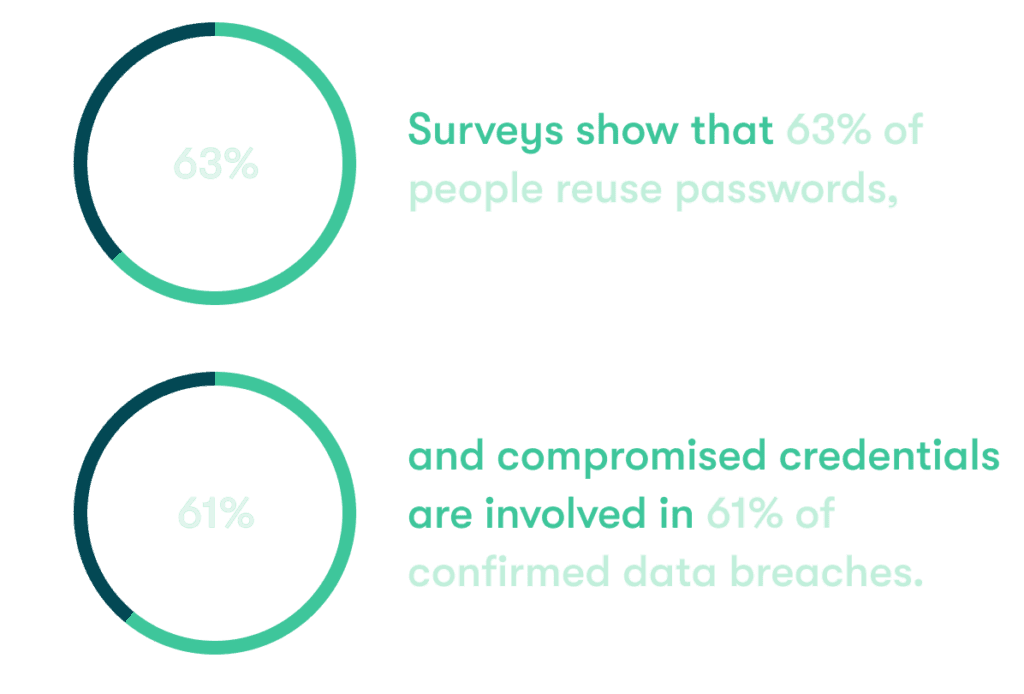 That's why it's important to use unique passwords for each account: if a cybercriminal has access to one key, they'll try it in every door.
Source 1: Visual Objects, Worker cybersecurity survey, November 2020
Source 2: Verizon, "Data Breach Investigations Report," 2022
---
Want to give Dashlane Business a try?
Have you ever stopped to consider just how connected to the internet you really are?
Cybersecurity threats can quite literally be anywhere. Next time you're sitting on your couch, look around and consider how many things around you are online. The watch on your wrist. The smart speaker on the table. Your doorbell security camera, TV, fridge, thermostat. The Internet of Things (IoT) is only getting wider, and we're in the middle of it every day.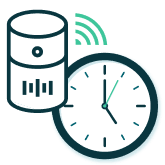 Smart home technology
"Alexa, play my workout playlist and set the thermostat to cool."
Smart home technology certainly comes in handy, but while our remotely controlled security cameras, thermostats, smart lights, and other gadgets provide convenience, they also come with risk. When setting up new devices, including your WiFi, always make sure to update the default passwords to something unique and secure to limit the chances of someone easily accessing your home network.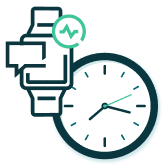 Wearables
From watches and rings to smart glasses and VR (Virtual Reality) headsets, wearable technology is becoming commonplace. In fact, according to the PEW Research Center, about one in five Americans use a wearable smart device like a watch or fitness tracker. But many don't consider the privacy implications of capturing and storing all this health data. While this isn't inherently bad, it's important to know who has access to your data and what it's being used for.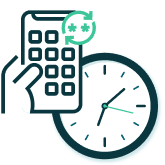 Personal apps
Most people know it's not good to reuse passwords—or variations of them—on multiple accounts, but many do it anyway. Unfortunately, the online survey you filled out with your pet's name, childhood street, and birthday could have just given a cybercriminal hints to crack your simple password or security question. And once they've got one login, they'll try it on all your accounts, which is why it's vital to ensure your passwords are secure and unique.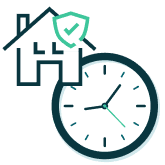 Securing your household
People often make household passwords simple to type on something other than a keyboard—whether that's a remote or the device itself. But the shortcuts we take to save time are shortcuts cybercriminals exploit. An extra minute to type your unique, secure password goes a long way. And the easiest and safest way to share these passwords with family, roommates, or friends using your streaming service (hey, we're not judging!) is our family password manager plan.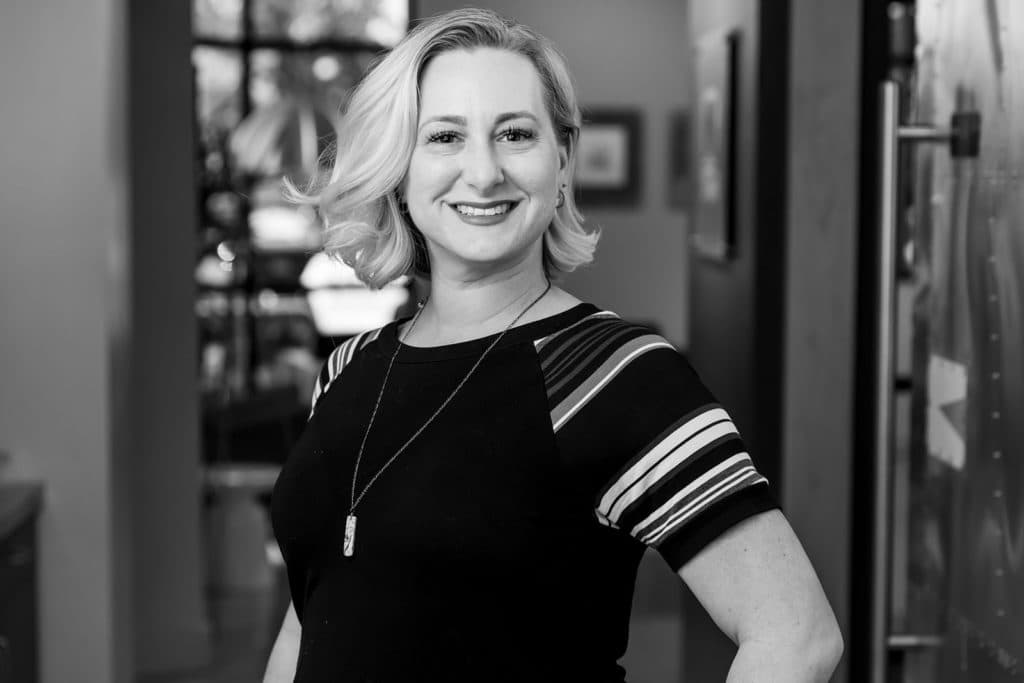 Personal security checklist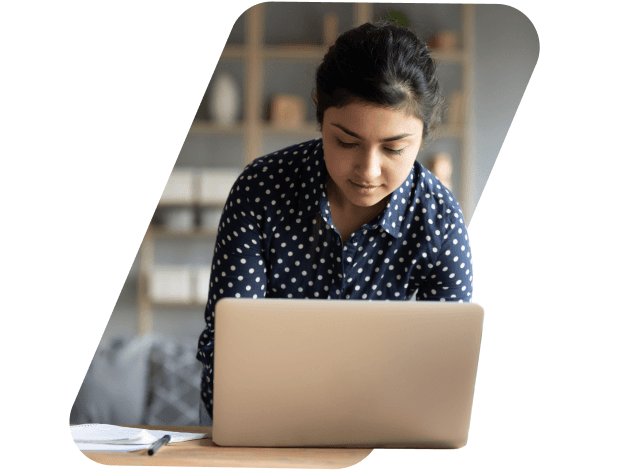 Up your password game
Substituting common characters (p@$$w0rd) does not make a password secure. So what does? Using a password generator to generate strong passwords with built-in randomness.
Share securely
Sharing a password by email or message copies the plain text data across servers. Always share through a password manager, so you control who sees what.
Enable 2FA
2-factor authentication secures your logins by requiring a second credential—such as your cell phone, email, or fingerprint—to access your account. Try Dashlane Authenticator!
Keep an eye out for breaches
Dark web monitoring services help by scanning for your information on the dark web and letting you know what to do if any is found.
Security tools & resources
Cyber threats don't clock out when you do—stay protected 24/7 with Dashlane.

Password vault
Securely generate and store strong, unique passwords for all your accounts. Dashlane's zero-knowledge, U.S.- patented security architecture means your private data is yours alone.

Digital wallet
Safely store payment information, bank accounts, and more in your digital wallet, and use Dashlane's autofill feature for a fast and secure checkout experience.
VPN
Dashlane has partnered with Hotspot Shield to offer best-in-class VPN services for private, anonymous browsing, secure public WiFi connections, and customizable server locations.
If your organization isn't using Dashlane Business, you can still access these features through Dashlane Premium. Get Premium here.