Product Updates: Two New Features You've Been Asking For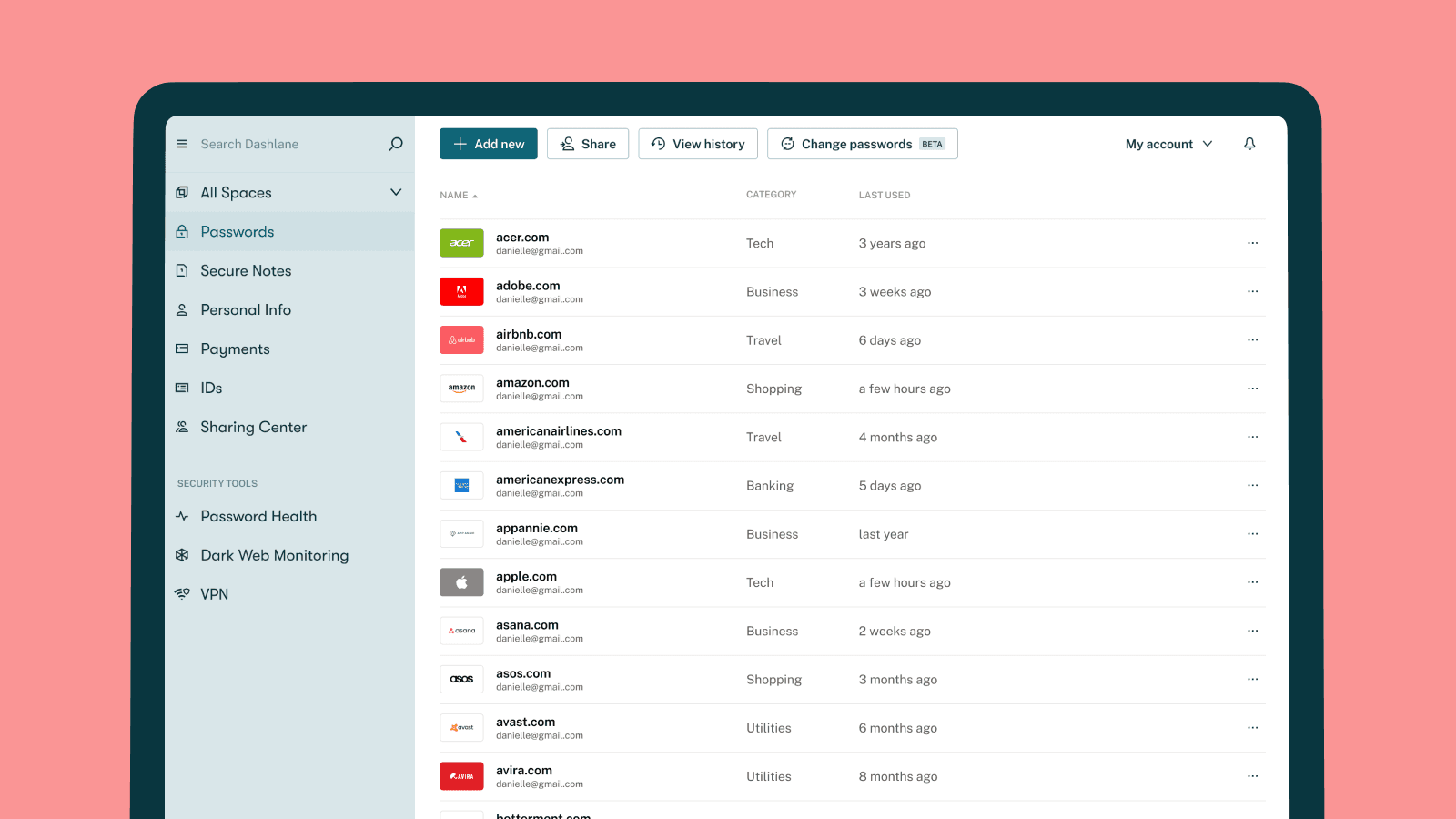 At Dashlane, we're constantly working to improve your experience—so we've added two new, highly requested features. Read on to learn about them and a few more features on the way.
Secure File Storage in Secure Notes
Want to keep your marriage license, birth certificate, and other important documents secure? Secure Notes to the rescue! Now you can easily upload, download, and delete digital attachments in Secure Notes with Secure File Storage.
Why is it helpful to securely store files?
You can organize, protect, and access your sensitive documents all in one digital location.
You can access your information from wherever you're using Dashlane because Secure File Storage is available on all platforms.
Good to know: This feature is available on all Dashlane paid plans.
Protect items with Master Password
An additional layer of security never hurts, and that's what this feature brings to the table. When you choose to protect items with your Master Password, you'll add another layer of protection to Secure Notes or passwords in your vault.
Why is it helpful to protect items with your Master Password?
You can easily amp up your security. Lock your Secure Notes, or require your Master Password in order to view, edit, and autofill all or specific passwords.
You can set it up in just one click. To require your Master Password for a specific password or Secure Note, open Dashlane in your browser, go to that item, and turn on Require Master Password. To require it for all your passwords, open Dashlane in your browser, head to Security Settings, and turn on Require Master Password.
Good to know: This feature is available to all Dashlane plan members.
More new features coming soon
Stay tuned for the exciting updates below.
Linked websites
Get ready to optimize and secure your online life with Linked websites. This feature allows you to manually add multiple websites to your login details so Dashlane can recognize related websites and autofill the right credentials automatically.
Authenticator tool
Combat growing security threats with our Authenticator tool. 2-factor authentication (2FA) enables you to apply an additional layer of security to your online accounts—beyond just a username and password. It gives you the ability to strengthen your account access by requiring a one-time token to verify your identity. Dashlane is revamping our 2FA feature and introducing the Authenticator tool to make it easier to access 2FA and incorporate it into your security routine.
Vault items in the extension window
Right now, you're only able to access passwords in the Dashlane pop-up in your browser. Soon, you'll be able to access your passwords and Payments, Secure Notes, and IDs—right from the Dashlane pop-up.
Dashlane's goal is to make security simple for people and organizations. These new, highly requested features—and more to come—continue to make that possible.
Sign up to receive news and updates about Dashlane
Thanks! You're subscribed. Be on the lookout for updates straight to your inbox.