Dashlane Onboarding: The 90-Day Journey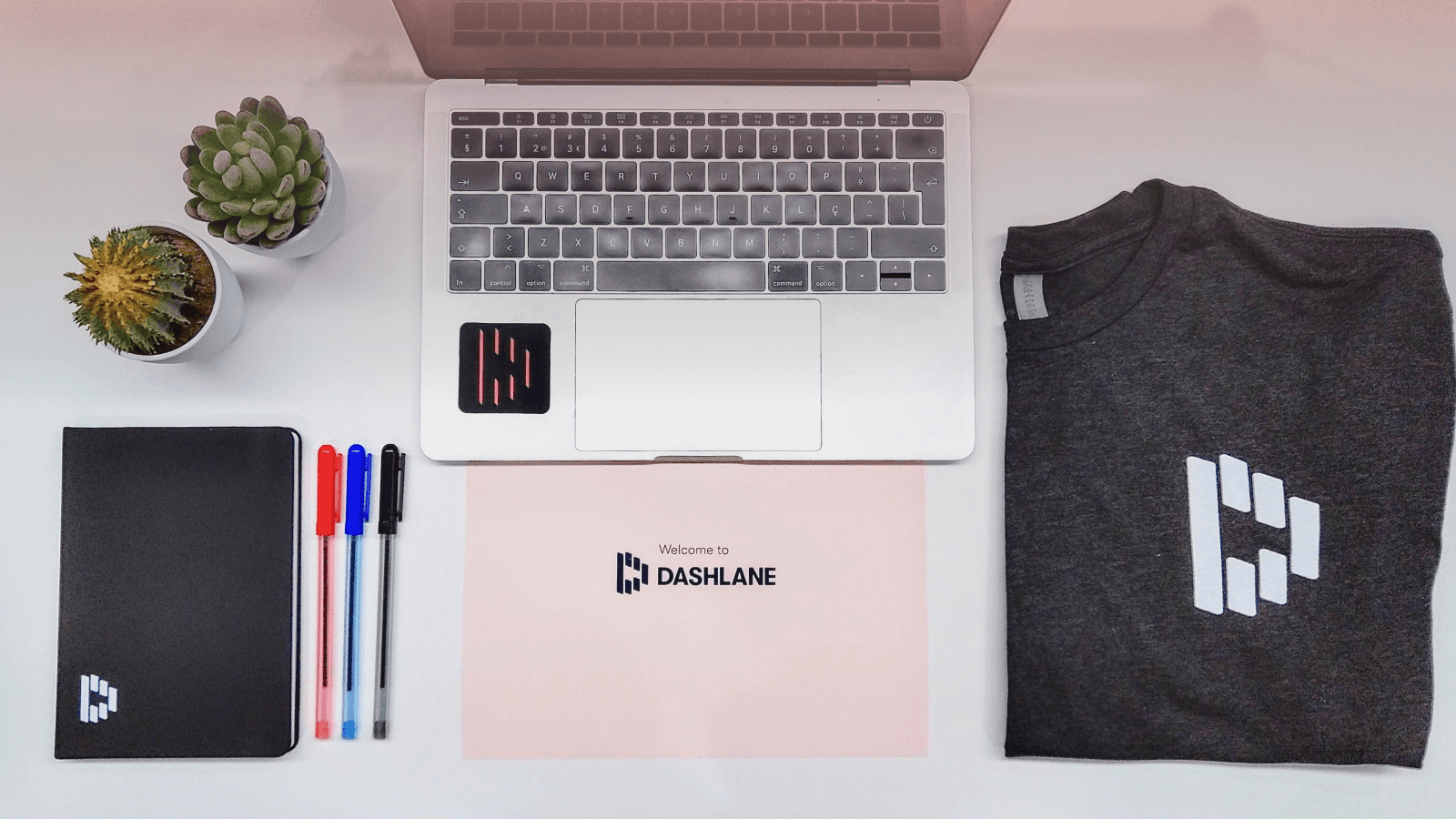 Over the past four years, we've more than doubled the number of people working at Dashlane. As Dashlane continues to grow, our People team has two goals in mind when it comes to welcoming new Dashlaners: 
Ensure that each new hire has an exceptional, personalized onboarding experience, whether in-person or remote
Scale our global onboarding process across our France, U.S., and Portugal offices and beyond
The onboarding process starts the minute an incoming Dashlaner accepts an offer of employment. The People team collaborates with hiring managers, the IT team, the workplace experience teams, and many others across Dashlane to craft each new Dashlaner's personal onboarding experience. By the time a new Dashlaner completes their onboarding journey (~90 days after hire), they'll be well-versed in not only practical information about their team and role, but also in Dashlane's vision, values, and culture. 
Before start date
The teams involved in onboarding make sure all the "office infrastructure" (like computers and office supplies) is in place for the new hire's first day and is mailed to them if they'll be onboarding remotely. Managers and the People team keep in touch with new hires through a tool called Enboarder so they can support them and answer any questions they might have before their first day.
Leading up to the start date, the new hire's manager gets things ready. This includes introducing the new Dashlane to the whole company by sharing some fun facts about them on Slack. That's when we usually find out who's recently binge-watched Lord of the Rings or whether they identify as a dog or cat person (something that is very important for everyone in the #dashlane-pets Slack channel to know). Managers will also send newcomers detailed information about their early days at Dashlane so they can feel prepared for their first day.
First day
Whether in-office or remote, all new Dashlaners start their first day with a welcome pack containing their equipment (laptop, monitors, etc.), Dashlane swag, and a welcome card signed by their teammates. They can also expect to receive Slack messages throughout the day from their fellow Dashlaners welcoming them and introducing themselves.
First week
During the first week, new Dashlaners will meet their "onboarding buddy." This person is a fellow Dashlaner who makes introductions, helps the new hire learn unwritten knowledge (like which are the best Slack channels to join), and provides them with a point of contact for questions.
In the first week, managers will also review a customized 30/60/90-day plan with their new hires, which contains suggested objectives to be completed throughout the new Dashlaner's first three months. On day 15, the new hire will have a 1:1 with a member of the People team to see how things are going and answer any remaining questions they might have. 
First few weeks
New Dashlaners can look forward to being introduced to the rest of the company at one of our global town hall meetings. It's a Dashlane tradition that at their first town hall, each new hire is introduced with a fun fact about themselves. Some are funny and some are impressive, but we always learn something new! 
The People team maintains a rotating schedule of onboarding sessions that are hosted by Dashlaners from different departments so new team members have a chance to learn about the company from different perspectives. Not only do newcomers get a chance to connect with Dashlaners from all areas of the organization, but they're also able to bond with their fellow new hires who may have started in our other offices around the same time.
As part of Dashlane's culture of continuous feedback, there are checkpoints built into this process where new hires can share their experiences. After 30 days at Dashlane, newcomers can choose to write an informal "Fresh Eyes" report highlighting their first impressions about the hiring process, culture, and Dashlane product that they experienced in their first month. Many improvements have been implemented at Dashlane based on things that new hires have brought up in their Fresh Eyes reports, and not all of them have been onboarding-related! For example, we made some improvements to our product's password sync interface UI following a comment in a newcomer's Fresh Eyes Report.
And beyond...
In addition to the standard onboarding sessions, there are other exciting ways for new Dashlaners to get immersed in the company, like our User Support Onboarding Day. Through this program, every new hire gets to spend a day as a customer support agent and respond to real tickets from our users (with help, of course!). The Customer Support & Service team guides each new Dashlaner through the process of responding to users, troubleshooting their issues, and learning the ins and outs of the product. 
It's important that new hires have the opportunity to bond with their team outside work as well, so each team organizes a different outing or activity each quarter. Some favorites include activities like online game nights, board game meetups, and DIY paint & sips. Our Workplace Experience team is also always open to experiment with ideas for new remote-friendly meetups.  
To gather more structured and quantifiable feedback outside of Fresh Eyes Reports, the People team also uses CultureAmp to send an official onboarding survey to all new Dashlaners on their 80th day. The results of this survey are part of the People team's OKRs, so they watch them very closely and use them to track progress on changes that they've implemented. 
Just as Dashlane continues to evolve, the onboarding process does as well. We're consistently embracing new tools and methods so we can make every new Dashlaner's welcome as seamless as possible. 
Sign up to receive news and updates about Dashlane
Thanks! You're subscribed. Be on the lookout for updates straight to your inbox.