Marketers, Here's How—and Why—You Should Be Managing Your Team's Passwords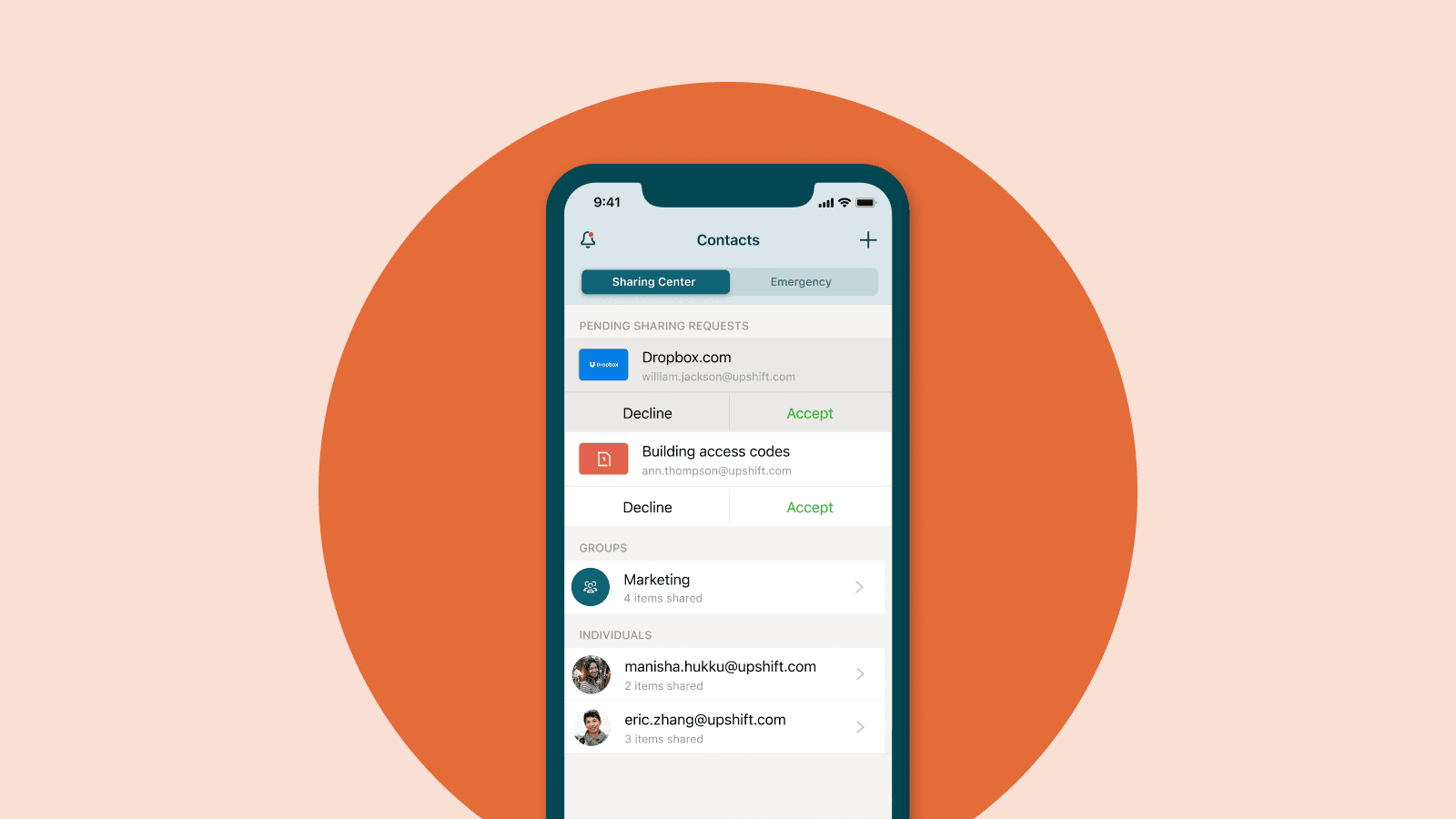 Managing team passwords can be an overwhelming task. For marketers, especially, there's no limit to the accounts you might log in to over the course of a day. Suddenly, your job becomes high-stakes social media password management: Who has the Twitter password that shouldn't? Who needs the Facebook login but doesn't have it? And what workflows break if you need to update the company's LinkedIn password?
So how do you make logins simpler for you and your team and create secure business passwords?
Get your passwords organized
Every team at a data-driven company, no matter the size, can benefit from an enterprise password manager. But first, you have to account for all of the usernames and passwords your team uses across the web. Here are some accounts marketing teams commonly use:
Social media
Twitter
Facebook
LinkedIn
Instagram
YouTube
TikTok
Workflow & education
Jira
Hootsuite
Asana
Miro
HubSpot
We've created a checklist you can replicate to figure out which password lives where. List out each of your accounts in a table like the one below:
| | | | | | |
| --- | --- | --- | --- | --- | --- |
| Account | Owner | Is this login shared? Y/N | How is it shared? | Is 2FA set up? Y/N | Is this password used for other accounts? Y/N |
| Twitter | Jane Doe | Y | Spreadsheet | N | Y |
Once you've made a list of all of your logins, your team is ready to start integrating an enterprise password manager into your workflow. 
How to get started using a password manager
Dashlane's onboarding video series walks you through simple onboarding and offboarding with a password manager. Get started here. 
What a password manager like Dashlane can do:
Fill in all your passwords, usernames, and 2FA codes for any of your accounts across the internet and on multiple devices.
Save your logins as you browse.
Allow you to securely share passwords as well as 2FA codes for shared accounts (no more password spreadsheets!).
Spaces: Dashlane allows users to toggle between Business and Personal spaces, displaying only certain items in your Sharing Center at a time. You can also easily revoke access to passwords.
SSO: Dashlane supports single sign-on (SSO) making for simpler onboarding.
How do I know I can trust Dashlane with my info?
Dashlane has never been hacked or experienced a data breach in its 10+ years as a company. Plus, even if it were to be hacked, all your data is encrypted locally, meaning that Dashlane does not store or transmit your unencrypted data. Someone hacking Dashlane would only see encrypted data, and we use the strongest possible encryption, built-in two-factor authentication, and zero-knowledge security architecture—meaning we don't store your Master Password on our servers, and your Master Password is the only key that unencrypts your data.
Ready for more?
Learn more about how to onboard your team with a password manager and all the ways you can keep your data safe with our Password Playbook for Marketers. 
Sign up to receive news and updates about Dashlane
Thanks! You're subscribed. Be on the lookout for updates straight to your inbox.