How We Interview and Hire at Dashlane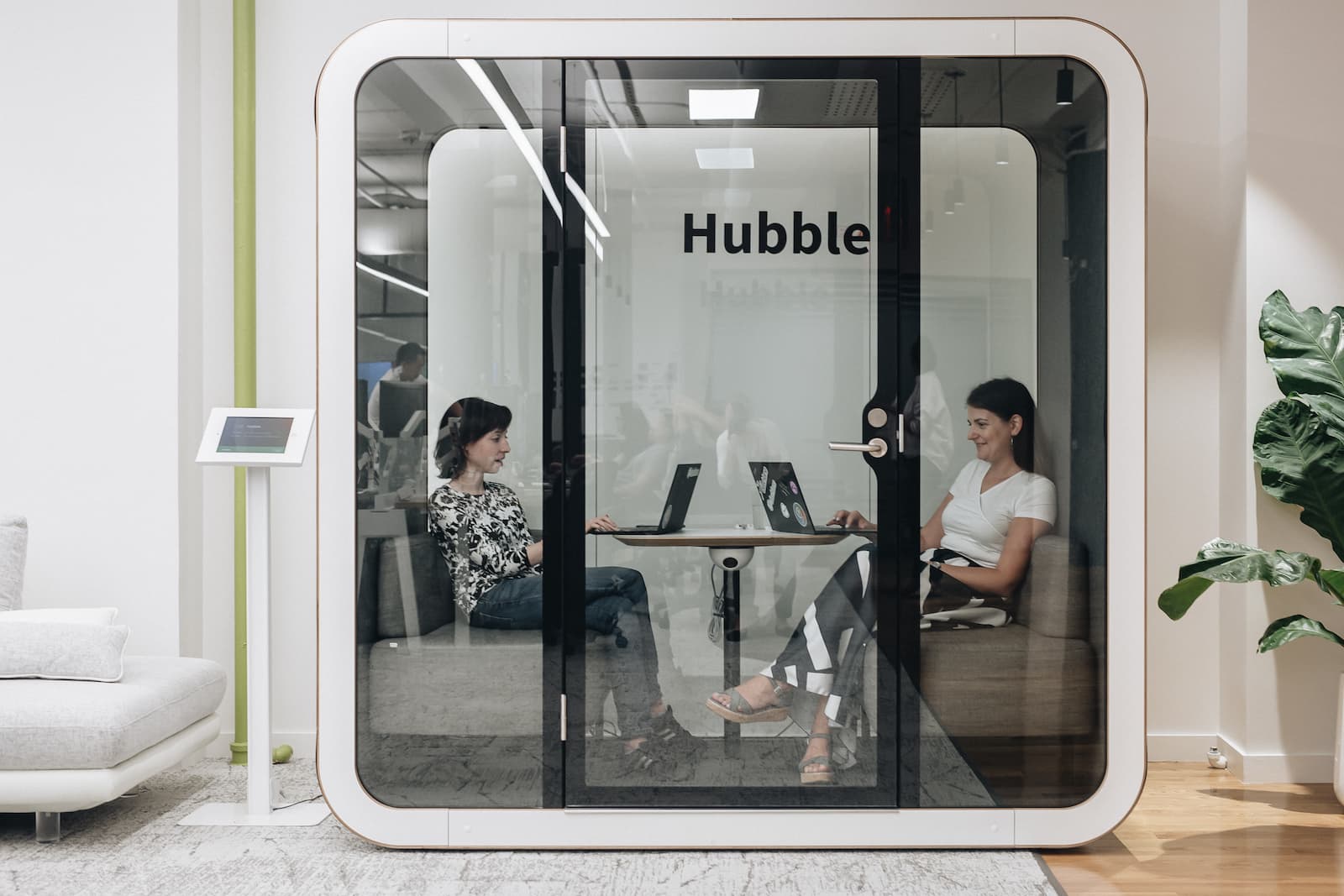 We work a lot with ones and zeros at Dashlane, but when you're applying for a job with us, we want you to feel like you're more than just a number.  We're committed to ensuring that your experience with us is worthwhile and that whatever the outcome, you had the opportunity to do your best, and even to learn something new.   
To alleviate some of the stress that comes with interviewing for a new job and to help you prepare, we are giving you a sneak peek into how we hire. This article describes what our interview process generally looks like and is relevant regardless of which position you're interested in. You'll receive more tailored information specific to the position you apply for when we start our conversation.  
How do I know if Dashlane is the right place for me?
We believe you would love working with us if:
You're looking to work on a truly international team. We are distributed across Europe and the United States, and we stay connected and collaborate daily. Besides hiring in the three countries we have offices in (France, United States, and Portugal) we are open to hiring great web developers across Europe. Our working language is English, and (if not otherwise mentioned in the job description) we don't require you to speak other languages. Collectively, we speak more than 20 languages, and we often organize language lunches to practice French and Portuguese.  
You want to do meaningful work. We're committed to making security simple for millions of organizations and their people. We empower businesses of every size to protect company and employee data while helping everyone easily log in to the accounts they need—anytime, anywhere. We also help individuals protect their online identity and make a positive difference in the life of our customers.
You identify with the values we care about. We really care about our teams and we are conscious of cultivating a culture in which everyone is heard and feels a sense of belonging. Each of us brings to the team different personal experiences, backgrounds, and interests, but what unites us is our commitment to the values that shape our organization. Throughout the interviewing process, we will assess how you display these values in your work, because we believe they are important to be successful in our environment. 
You're looking for ownership and autonomy. We're building in an entirely new category, which often means breaking away from traditional ways of doing things. You will be encouraged to take initiative, assume ownership of projects, and take part in delivering a quality product to millions of users.  
We're committed to providing an excellent candidate experience
Our hiring teams are very involved when looking for a new team member, and we on the Talent team share with them some important guidelines that ensure we provide you with a great experience:  
We invest in constructive and transparent communication. It starts from the moment you hit send on the job application. We believe that if you took the time to apply, we should take the time to get back to you, regardless of whether we think you could be a fit for the role or not. If we move forward, a recruiter from our Talent team will be your point of contact and keep you updated so that you always know where you stand. We also encourage you to ask us questions throughout the interviewing process. It helps us to make sure you have all the information you need, and to understand what motivates you. 
We aim to have an efficient hiring process. We try to move swiftly through the interview process while remaining respectful of your other commitments. We run remote meetings so we can meet no matter where we are.
We give you lots of opportunities to learn how we do things. We think that the more information you have about how we work, the easier it is for you to make a choice that aligns best with what really matters to you in your job and career. Early in the process, we will also make sure you have access to Dashlane Premium so that you can dive deeper into what you will be working on when you join us. 
We value your feedback. We truly believe in transparency and are impatiently ambitious, because we are committed to continuous improvement. We on the Talent team are always looking for smarter ways to work. We will send you a survey asking you about what worked and what we could improve upon in the future. We learn a lot from our candidates, and we are ready to adapt the process when necessary. 
How to prepare
Learn about Dashlane - Take some time to learn about our company, recent achievements, and more.
Find out about the role - We encourage you to thoroughly review the job description and research the role to demonstrate your motivation.
Be prepared - Reflect on your past experiences and prepare examples in advance.
Ask questions - Make sure to find out everything you want to know about the position, team, our business, and our values.
See our interview plan below. (Please be aware that this process might be a little different in some roles.):

1. Introductory interviews
If your background fits the requirements of the position, we will start by organizing an introductory call to discover more about you and to give you an opportunity to ask questions. After this, you'll meet the hiring manager and dig deeper into the responsibilities and challenges of the role. If the hiring manager sees you as a fit for the team, they will move you to the next stage. 
Before technical interviews, we send you a short interview guide to make sure you feel prepared and comfortable. The guide includes some tips as well as answers to the most frequent questions candidates tend to have at this stage, such as:  What does the rest of the process look like? How should I prepare for the interviews?  
2. Technical interviews 
These interviews are the ones where you'll prove your technical skills. This can include a take-home test, problem-solving questions, or interviews with some experienced members of the team that you're joining. For engineering roles, you might expect a technical interview about deep tech and a second interview about problem -solving.  
Usually, this stage has two steps and aims to assess your technical knowledge by sharing your experiences in interviews or solving a common problem within your job category. 
3. Final steps of the process
Lastly, it's time to have one more interview with the hiring manager and then meet members of our leadership team.  
While we gather feedback from all the Dashlaners you met with to decide if we will make an offer, we'll also ask you for a few references in order to gain a complete perspective on what you would bring to Dashlane. Then it's your call—will you join the Dashlane mission?  
Explore the job opportunities across all our teams and apply here. We're waiting to hear from you!  
Sign up to receive news and updates about Dashlane
Thanks! You're subscribed. Be on the lookout for updates straight to your inbox.