How To Prepare to Lose Your Phone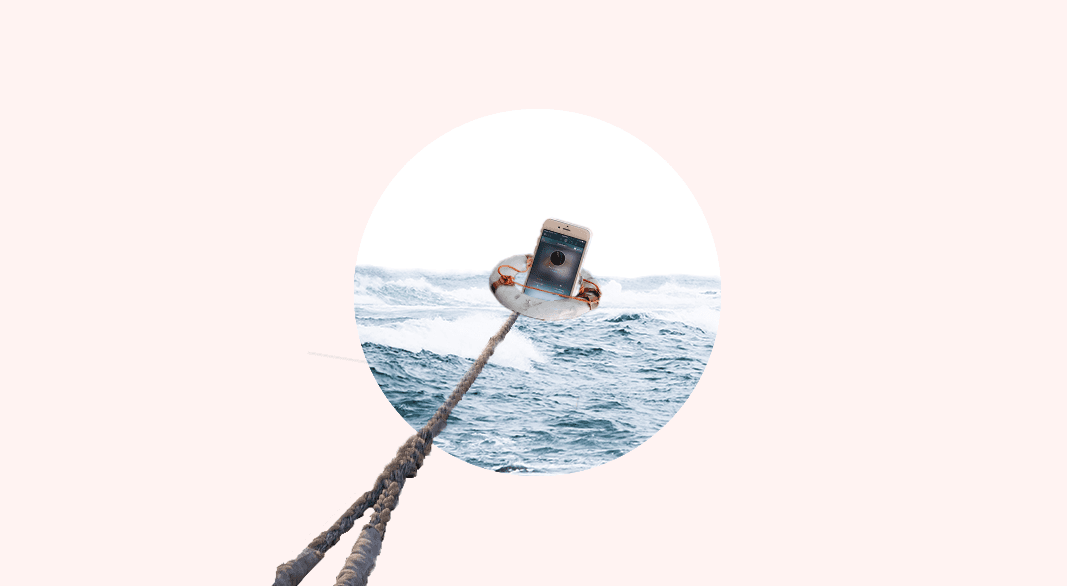 The new three inevitabilities in modern life are death, taxes, and losing your phone. While you don't want to make a habit of it, it's nothing to be ashamed of. It happens. To all of us. Maybe it fell out of your pocket in the back seat of the Lyft you were taking. Maybe you left it at a Starbucks. Or maybe somebody else picked it up, either accidentally or intentionally. 
Obviously, you want to take every precaution possible to avoid losing your phone in the first place, but life happens, and so it's equally important that you make a few tiny preparations should you lose your digital buddy. Today we're going to take you through a few little things you should do now that could save you a lot of anxiety later.
Know your recovery options
For years phones have come pre-loaded with tools for recovering them, but it's important that you have them set up properly and know how to utilize them before your micro-disaster strikes. The truth is that once you realize that your phone has gone missing, the clock is ticking. Well, not so much the clock, but the battery. If your handset runs out of juice it's going to make it drastically more difficult to recover. Here's what you need to know.
iPhone
Apple's solution for missing devices is called Find My. When you set up a new device and sign into iCloud that should automatically set Find My up, but it's worth double-checking. Here's how:
Open the Settings app
Tap your name at the top of the Settings screen
Tap Find My, and then Find My iPhone
Make sure all of the green switches are turned to the ON position
With that set up, if you lose your device you'll be able to log into your account from anywhere via iCloud.com, or from a friend's iOS device. From there you can see your missing phone's current location, make it ring, or even wipe the device if you believe it can't be recovered.
Android
Google makes it even easier, using a system it calls Find My Device. To ensure that it's turned on:
Open Settings
Click Security
Click Find My Device, and make sure the switch is flipped ON
On that same screen Google lists the ways you can recover your device. You can download the Find My Device app on a friend's Android phone. On the web you can go to android.com/find and log into your Google account, or if you're already logged into a Google account on a web browser, you can simply go to Google and search "find my device." From there you'll be able to see the phone's current location, last location, make it ring (even if it's in silent mode), or remotely wipe it.

Lock screen info
One of the best preventative hacks for getting your device back to you is to put an "If found…" message on your lock screen, with your contact info. Do NOT put your home address on this, and I wouldn't use your phone number either since, y'know, this is only useful when you've lost your phone. Instead, put your email address down.
Unfortunately, Apple doesn't provide a way to do this easily until your device is actually lost. If you have time on your hands you could make an image with your "If lost…" message and use it as your lock screen's wallpaper. Otherwise, once your phone has been lost, use iCloud as described above, and you can then put a message on the screen.
Android makes this extremely easy, as the functionality to add a lock screen message is baked right in. Different models of Android may have different software, but for the latest version of stock Android here's how to customize it:
Open Settings
Open Display, then Advanced
Scroll down to Lock Screen Display
Click Lock Screen Message, and then type something like, "If found, please email your@email.com"
Do all of this stuff now, if you haven't already, and try to commit to memory the steps you need to take should you lose a device. It'll just take you a couple of minutes and it could save you a lot of grief down the line.
Sign up to receive news and updates about Dashlane
Thanks! You're subscribed. Be on the lookout for updates straight to your inbox.