Highlights From Our First Business Customer Town Hall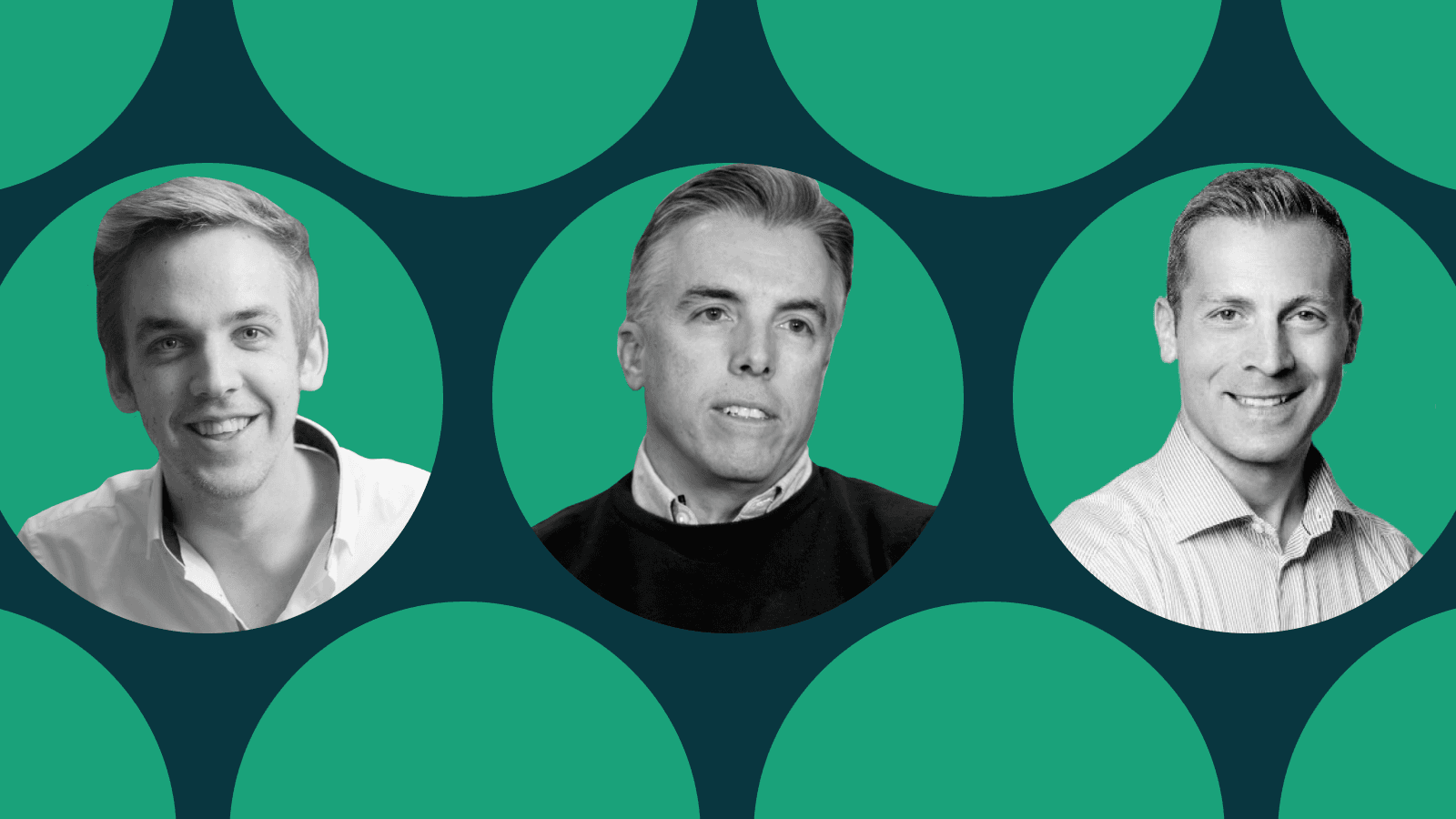 Earlier this month, we held our first of several planned Customer Townhalls on Zoom to give our business customers an update on some of our more recent accomplishments and to take them inside what we have in the works.
While it may seem strange for a security company to be so open, our mission has always been about making things easy for our customers. Transparency leads to conversations, and the feedback we get from customers is extremely valuable as we strive to meet our goals of solving the human problem of cybersecurity.
Meet Dashlane CEO, JD Sherman
This Customer Town Hall was an excellent opportunity for me to introduce myself to a lot of the business customer base that I haven't had the chance to interact with during my first four months as CEO of Dashlane.
It also allowed me to talk about a few things that initially attracted me to the company and where I see it going from here.
I came to Dashlane after eight years as president and COO of HubSpot, a technology company in the marketing and sales support space. While I was there, we were able to grow the company to more than 100,000 customers, and I genuinely feel like Dashlane is in a similar position based on the size of the company and the opportunity in front of us.
At HubSpot, we recognized that the way people shopped for and bought products had fundamentally changed, but the way marketers approached those customers had remained the same for decades. At Dashlane, we realize that the way people live their daily lives has radically changed, but network security hasn't caught up yet. As a result, we have the opportunity to help provide security and privacy as well as protect the identity of people in a way that fits with how they live and work in today's world.
Security has traditionally been about hardware, software, and protecting data and infrastructure. At Dashlane, we love technology, too, but we are focused on solving the human problem of security. We provide people with the peace of mind that their privacy and identity are secure every time they go online in the office, at home, or on their mobile devices.
"Tech builds walls. Humans open gates."
It's this very simple truth that makes Dashlane so appealing. Most IT departments spend their time building walls to protect things. They use firewalls, endpoint security, intrusion detection, encryption, and access management tools to lock down their network and data assets. As smart and sophisticated as today's security technology is, it is all easily undone by people who "leave the gate open" and fail to use it correctly or at all.
A Verizon survey shows that 81 percent of all network security breaches are caused by—you guessed it—human error. The recent high-profile hackings of Colonial Pipeline and SolarWinds started with a password breach. They provided a harsh demonstration that simple human behavior is the weak link that can impact the employee, the company, and even society at large.
This is where Dashlane comes in. We set up tools to make it easier for companies to protect their privacy, security, and identity online. Or, as I like to put it when answering the question "What is Dashlane?": We are using great security technology to solve a human problem.
After I spoke about the big picture for Dashlane, our CPO, Derek Snyder, provided a candid deep dive into our product, priorities, and mission.
He stressed a point that I think bears reiterating: Our plans for the product are designed to help us reach our desired destination—a simpler digital future for people and business through secure access.
How do we do that exactly? We make "a simple digital future" by removing the burdens of security and access. We do this "for people and businesses" because we are driven to secure every employee in our customers' organizations. And we provide "secure access" by reducing risk, and by making products that are easy to use and that continually keep you secure.
To that end, we have several key areas of focus.
Easier deployment & management
Simplifying deployment and management is one of our top priorities. Over the past 12 months, we have delivered on that goal in several ways, including: zero-knowledge SSO integration with Azure, AD, Okta, and all other SAML 2.0 identity providers; building a password health dashboard to allow you to track security improvement over time; and making significant progress towards our web-first future. 
In the immediate future, we intend to focus on improving the Dashlane customer experience for both business and consumers, streamlining our web app, and enhancing backend administration tools. 
Improved security through adoption
A second area where we are focused is improving company security by increasing employee adoption. Over the past year, we have implemented features such as compromised password alerts to help you head off trouble before it comes through the gates. We have also responded to customer requests for customization of passwords in-field. This helps to reduce frustration when an auto-generated password doesn't meet a specific criterion by allowing the user to modify it in the password field without needing to return to the app.
Since adoption is key to the successful implementation of Dashlane, we are prioritizing tools to make life easier for our customers on the business and consumer side. A major focus has been on implementing biometric unlock on the web app. Any way we can (securely) reduce the friction our users experience when trying to log in is a win in the adoption column. 
Looking ahead even further, we have big plans to better utilize our Dark Web Monitoring tools to identify the most-at-risk employees and passwords and improve our onboarding experience from day one of deployment through implementation for every new employee, no matter where they work.
A smoother UX
Finally, we want to focus on our improvements to the overall user experience. We have added SSO login for our web and mobile apps, implemented a machine-learning-powered autofill engine, automated autofill fallbacks, and improved our automatic Password Changer.
Lastly, we are focused on reimagining the sharing experience. We recognize that there needs to be a shift in focus from password management to shared access management. We need to move past the "medicine" approach of telling people to store their passwords in Dashlane and focus on the "candy" of providing them access to everything they need to do their job starting on day one. 
Again, customer input and feedback will be critical as we begin to make the shift in this direction.
A focus on the web app
You may have noticed that a lot of our current plans revolve around the web app, and that is no accident. We have shifted our focus to the web app for two main reasons:
First, we want to deliver a more consistent experience to our customers. This means making deployment easier, improving onboarding, pushing product updates automatically, and providing access to Dashlane directly in the browser instead of a separate app.
Second, we want to be able to work smarter and faster on our end. When we focus on a single customer experience, we can deliver faster and more frequent updates and provide autofill improvements on the fly rather than having to introduce them through a new app release update.
Autofill feature demo
To bring some of these new features to life, Anthony Kocken, Senior Product Manager for our autofill experience, ran a live demo of some of the latest and forthcoming updates in the product. 
We have been working on improving our autofill engine for 12 months and have implemented a machine-learning model that is not only faster but will also improve in accuracy as it takes in more information. Today, about 100% of our user base is using this be engine, and we have received fantastic feedback. With the machine learning engine, we have cut the time it takes to identify the appropriate form fields and display the autofill icon in half.
Speed is important, but when it comes to autofill, accuracy is also critical. Our new machine learning engine identifies and autofills fields on 15% more websites than our previous version and will be getting better all the time. For those occasions where autofill is still not perfect, we are rolling out a tool that allows users customize their autofill with a convenient drop-down menu right within the form field.
Integrating this drop-down into the password field icon also allows you to change or update passwords without having to go back into your browser extension, saving you time and clicks while keeping your password and identity secure.
Finally, we have made improvements for users to adjust the way autofill works on the fly. You can now choose your personal or business credentials, change the length and other settings of the auto-generated password, and even implement autofill on sites or private tools where it wasn't recognized through the simple web extension popup without leaving the page.
What's next?
We closed the town hall by answering a series of questions directly from our customers about some of their specific needs and concerns. It's this type of feedback that helps our team deliver better enhancements to our products. If you missed this event and have a question you'd like answered, please reach out to us here.
I would also encourage you to visit our blog regularly for important updates about Dashlane, our products, and the world of cybersecurity.
Thanks for your continued support in making Dashlane the best it can be! 
Sign up to receive news and updates about Dashlane
Thanks! You're subscribed. Be on the lookout for updates straight to your inbox.