Privacy Is a Privilege: How Surveillance Culture Impacts Women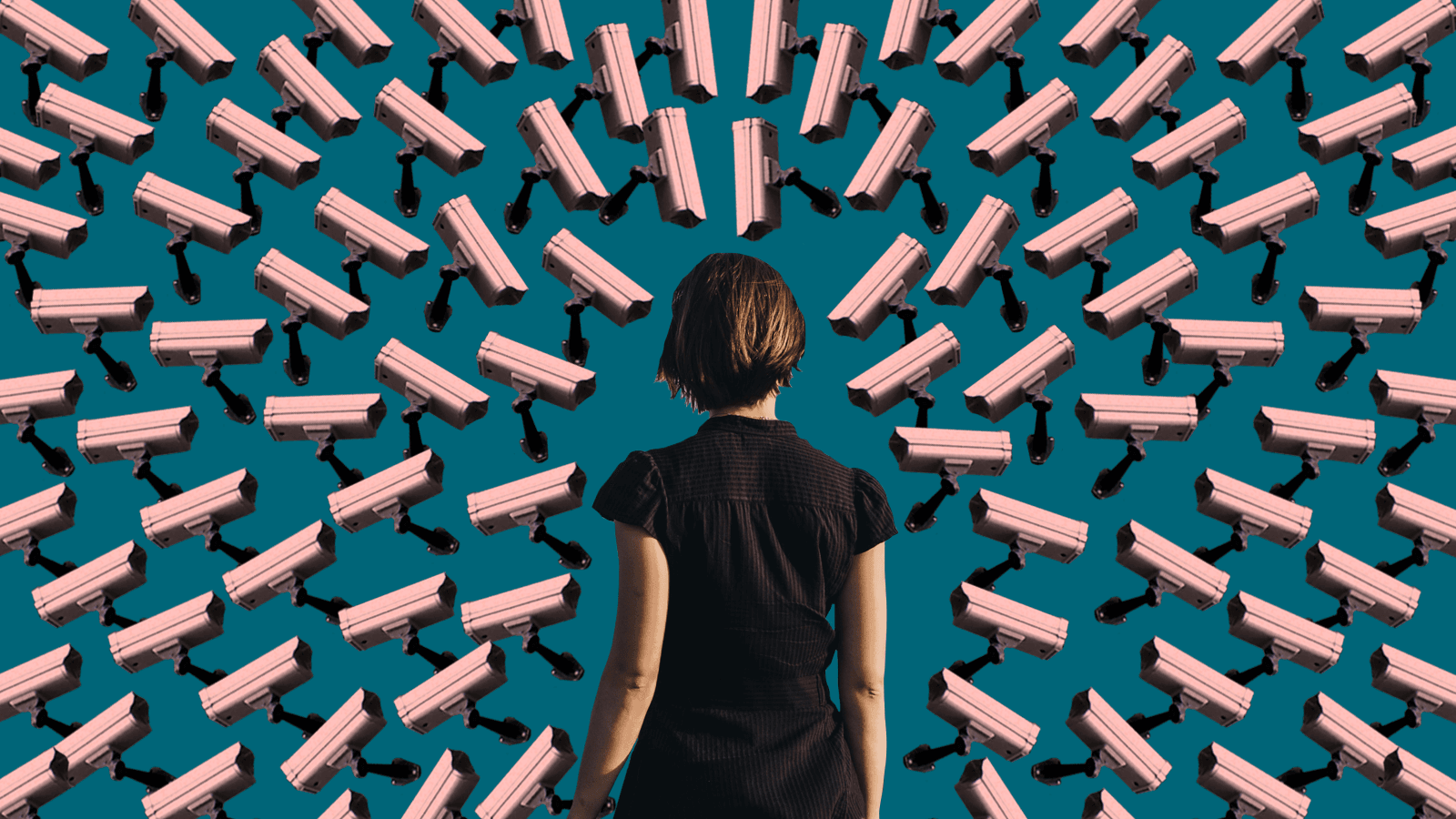 For Women's History Month, we're looking at cybersecurity as it affects women, from surveillance as a feminist issue, to the collection of women-specific data online, and the need for safe internet communities. 
When it comes to our digital lives, we seem to oscillate between seeking anonymity on one hand and recognition on the other. Moments that were once intimate or fleeting, like this woman laughing alone in her car while wearing a Chewbacca mask, are now seen by a global audience and shared online for years. But just as passionately as we chase our fifteen minutes of fame or at least strive for likes and comments, we also strive to keep our information safe: We seek password solutions, clear our cookies, and Google things incognito. 
For the more privileged among us, the anonymity side of the equation may not always feel as important. While any personal data we share makes us more vulnerable online, the risks are different depending on our socioeconomic status and identity. For the rich and famous, at risk is money or reputation; for more vulnerable groups—like women, especially women of color—the risk could be privacy, freedom, or physical safety.  
In her article for the London School of Economics and Political Science, Dr. Nicole Shephard quotes journalist Laurie Penny, saying, "the fight for the principles of free speech, the fight against surveillance and the fight for a society where whistleblowers are protected, is a feminist fight."
Who is most likely to be silenced online?
Limits on freedom of expression on the internet vary across race and gender. While we'd like to believe that social media platforms give us our own agency to share publicly at our discretion, many of those platforms are outfitted with algorithms that are biased against marginalized groups. Take, for example, the shadow banning—aka suppressing—of POC creators on TikTok, despite the fact that many of TikTok's viral trends originate with Black users. Likewise, trans creators accused TikTok of removing their posts, even when the posts didn't violate any of the platform's guidelines. Singer, rapper, and renaissance woman Lizzo even had some words for the app when they repeatedly removed videos of her in a bikini. Parallels can be drawn to Instagram's censoring of women's bodies, which the platform does without thoughtful discretion: Posts by women of their own bodies may be removed by the platform, while posts that objectify women may sneak their way around the algorithm. As Erika Hallqvist put it in an article for USA Today, "A possible gendered censorship from a platform as large as Instagram reflects a societal fear of the female body and promotes the power dynamics that keep the female body sexualized and commodified by men, rather than understood or celebrated by women." 
Surveillance as a feminist issue
When it comes to surveillance culture, identity matters. Surveillance tools, such as some facial recognition technology, have been exposed as racist, classist, and gendered. One reason? Underlying databases are built with images of white males. At the least harmful, this can mean poorly functioning software; at the most harmful, it can lead to false arrests and wrongful prosecution.
Surveillance culture also has different implications for women than it does for men. It's well-known that platforms like Facebook and Google continually find new ways to mine and exploit our data for advertisers. For women, the data in health and wellness apps can be extremely personal, leading to various forms of discrimination.
According to Consumer Reports, nearly a third of women in the U.S. have used period tracker apps, which record intimate details regarding women's health. Not only do some of these apps sell data to advertisers, meaning more targeted ads for menstrual or baby products—in 2012, Target's marketing department even created an algorithm to predict when shoppers were pregnant—but they could also affect women's insurance policies or even their jobs. Consumer Report says allowing an app to share this information can impact a woman's ability to obtain life insurance and could determine the cost of coverage. Additionally, women might be subjected to workplace discrimination based on the information collected by the apps, including pregnancy status or health conditions. The chart at the bottom of this article shows which period trackers share what kind of data with who, so you can make an informed decision about which, if any, is best for you.
The need for safe spaces online
While some use anonymous online personas to spew hatred in social posts, marginalized groups adopt these personas to protect themselves. Women might assume a pseudonym to be part of online communities that notoriously harass women. Trans women and gender-nonconforming individuals may seek anonymity online as a form of protection, as they are increasingly subjected to harassment and discrimination, not to mention violence. We've seen time and again that the act of "doxxing"—exposing someone's personal information—has more severe implications for women, as was the case with #GamerGate, and more recently, the death threats launched at Fiona Morarity-McLaughlin when she was accused of faking a good deed in the wake of the George Floyd protests. She wasn't faking it, and it cost her a job and a sense of security. 
Dr. Shephard's article reminds us that privileged groups might use the argument, "I have nothing to hide" when supporting mass surveillance, yet women are not often granted the same sense of freedom. For women, anonymity equals protection. 
Looking for resources?
Here are some online communities that understand and value the safety of women:
The Tribe is a peer-to-peer support group for the LGBTQIA+ community.
Ethel's Club creates healing spaces for BIPOC individuals through wellness and creativity. 
Sista Afya provides low-cost mental wellness that centers the experiences of Black women.
Educator Rachel Cargle's The Loveland Foundation focuses on the healing of and showing up for BIPOC women, with a focus on Black women. 
Sad Girls Club is a mental health resource on Instagram specifically for Black women and POC.
If you want to learn more about staying safe and improving your privacy online, view a recording of our happy hour and Q&A with white hat hacker Rachel Tobac, CEO of SocialProof Security. View the video here.  
Sign up to receive news and updates about Dashlane
Thanks! You're subscribed. Be on the lookout for updates straight to your inbox.