Why Every Employee Device Should Be Secured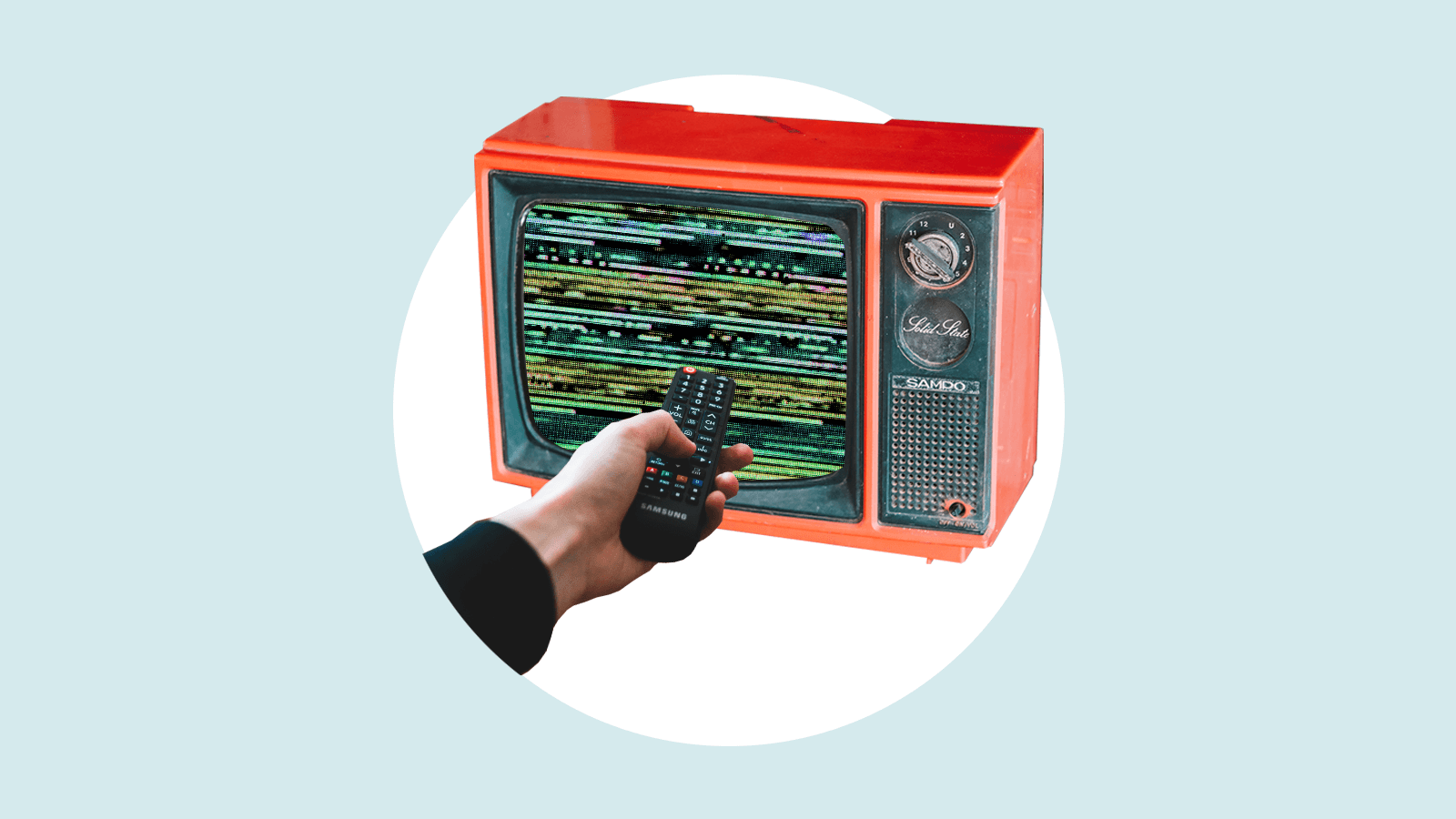 Working from home means even more screen time than before. Here's how to keep each screen safe and secure.  
Picture the scene: While working from home, you sign up for a new account—doesn't matter what it is, maybe a new collaboration tool. A few moments later, you get distracted by one of the many perils of remote work home office. Maybe it's time for lunch, or a meeting, or a kid needs something, or the dog needs to go out.
Now! Back to work and... Hmm, what was the password for that account again? Which email did you use? Come on, you just came up with it like an hour ago!
Sound familiar? You're not alone.
How forgotten passwords affect your business
For many of us, forgetting passwords is a common occurrence. As remote work expands, new workflow and communication tools are adopted by companies, each one requiring its own unique credentials. Not to mention employees use multiple personal and company-owned devices, and log in to different accounts on each device. 
Survey says...
In a recent study of over 1,000 U.S. employees conducted by Dashlane about online habits, more than a third of respondents said they're overwhelmed with managing their online credentials, and over half don't want the responsibility of remembering their passwords.
Almost 7 out of 10 respondents retrieve or reset passwords for their accounts at least monthly. Understandably, more than half would feel relieved if they didn't have to remember another password ever again.
How frequently survey respondents reset their passwords: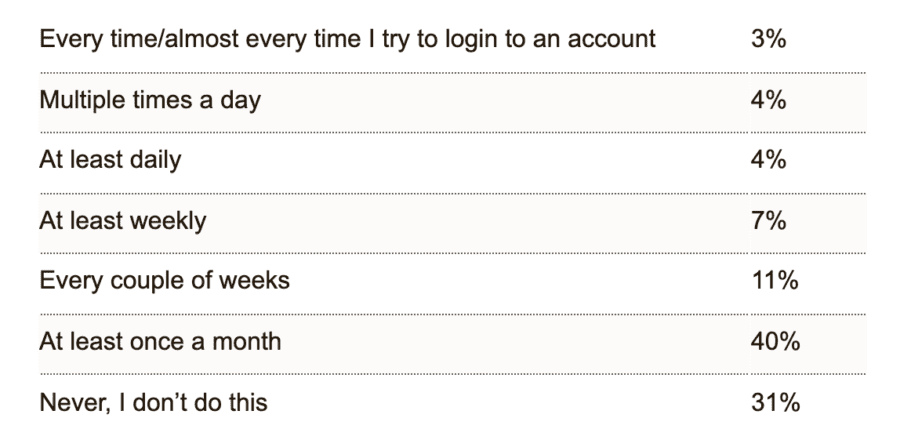 When employees are faced with password-related woes, they need to find a workaround to get past the login page quickly and resume working—which usually means security is not the priority.
In a separate study by Dashlane and Harris Poll, of 1,200 U.S. employees:

Both of these habits make it easier for hackers to get their hands on employee credentials, but there are ways to make employees drop the habits altogether. Tools like a single sign-on (SSO) and password managers can autofill credentials. Password managers not only offer safer storage for credentials, they also help employees select stronger passwords. 
Secure every screen
Nearly 90% of our survey respondents say they own a smartphone, and many of them also own laptops and wearable tech like smartwatches. Often, employees use both personal and work devices when working from home, which means there are places where an employee might be logged in that are unknown to admins and security officers. 
Whether they're accessing sensitive data on personal devices or using a company laptop on unsecure home WiFi, they're exposing their companies to security risks. This is especially a concern in the work-from-home environments that have little to no boundaries between personal and workspaces. 
Security officers at many companies advocate for increased security with identity and access management (IAM) during this period of expansion of remote work. An IAM solution can help companies provide employees with secure access to your corporate resources regardless of what device they use—or where.
Want to learn more about the latest trends and more importantly what you can do about them for your business. Read our latest report, The Future of Security in the Hybrid Workplace. 
Sign up to receive news and updates about Dashlane
Thanks! You're subscribed. Be on the lookout for updates straight to your inbox.