How RevGenius reduced offboarding risk with Dashlane's human-centric UX
The company
RevGenius is an online resource for sales, marketing, and customer success professionals.
Industry
Technology
Company size
5-10 employees
The challenge: Secure & user-friendly password management
Founded in 2020 as an online resource for sales, marketing, and customer success professionals, RevGenius quickly grew to 30,000 members. The organization doesn't have a physical headquarters, and employees are spread across the U.S. Despite the geographical distance, everyone is committed to building a strong virtual community. And as a boot-strapped startup, every employee pitches in to get work done.
RevGenius wanted to reduce licensing costs and simplify administration.
With about 80 applications in their technology stack, RevGenius employees share and manage many passwords. They also safeguard a plethora of client data, including sensitive financial information. 
While the organization had an official password management solution to promote security, employees disliked the user experience (UX).
"The interface of our previous password management solution was designed in a way that made it look like a virus," Jared explains. "I didn't feel like it was safe. We needed a password management solution that was trustworthy and easy to use." 
Engaging with the previous solution was so painful that RevGenius opted to go back to sharing passwords the old way: through communication apps and emails. Employees knew many of the organization's passwords, which meant that when an employee left, RevGenius had to change credentials for each site and app—a tedious and time-consuming practice. As a result, not every password always got changed, which introduced greater security risk to the organization. 
RevGenius believed there had to be a better, safer way to share and manage passwords.
The solution: Reducing risk with secure password management
Having already experienced a few password management solutions, RevGenius knew they wanted something secure and user-friendly that made onboarding and offboarding fast and transparent. Strong customer support was also important. When Jared discovered Dashlane, he knew it was the right password management solution for RevGenius.
Today, RevGenius benefits from a variety of features:
Password Generator creates strong, random passwords automatically
Dashlane's mobile app syncs users' data and credentials across all devices
Admin Console offers one centralized password management system with simple employee management and auditing when required
Digital wallet supports the unlimited storage of payment types
Dashlane Support is ready to help with any issue and answer questions with fast, reliable service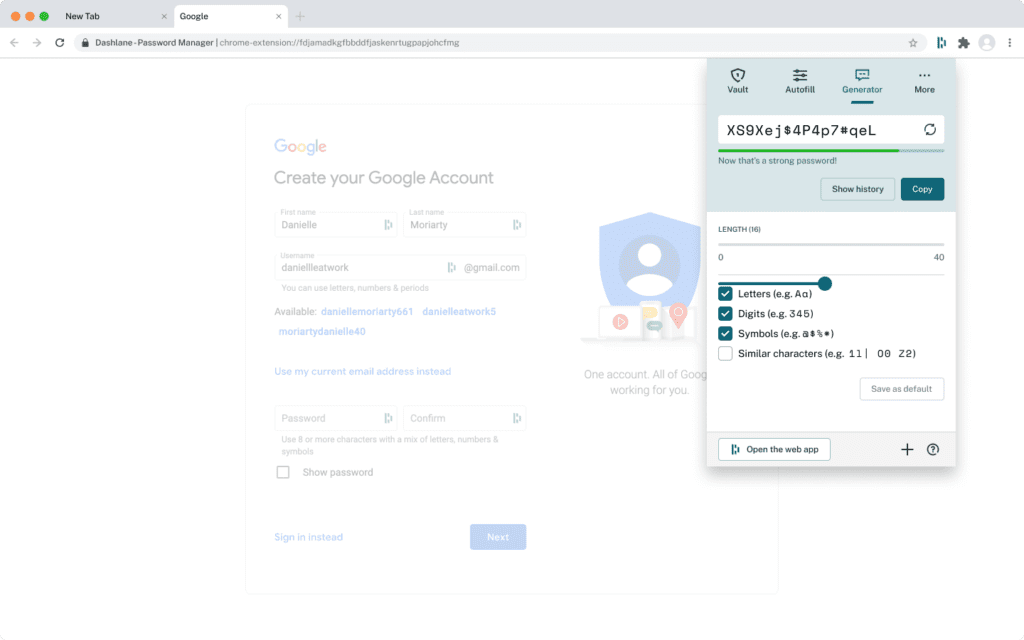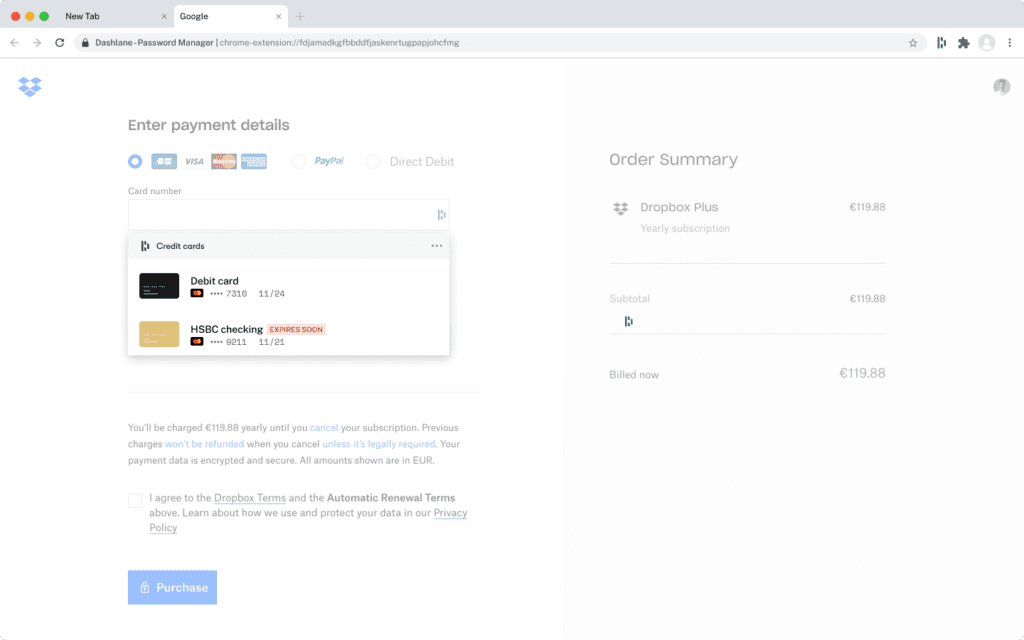 The result: Quickly resolving a critical security issue
RevGenius found Dashlane just in time. 
RevGenius also recognized a vulnerability in their own security and reached out to Dashlane for support.
"There was a critical security situation that we needed to escalate immediately," Jared shares. "I contacted Dashlane Support right away."
Jared was impressed by the response he received because each Dashlane employee he spoke with understood the gravity of the situation, empathized with him, and launched into action. "Everyone that I encountered was invested in my organization's ability to quickly and safely mitigate the situation," Jared says. Within two hours, Dashlane had resolved the security problem.
Now, RevGenius securely stores all their passwords in Dashlane, which reassures the organization that they're doing their best to protect their clients' data. And they're not just protecting their clients—RevGenius also reduces cybersecurity risks for their employees and organization by using Dashlane's digital wallet and mobile app to access sensitive information, like logging in to bank accounts. 
And this time, RevGenius has a password management solution that employees want to use, which helps with adoption.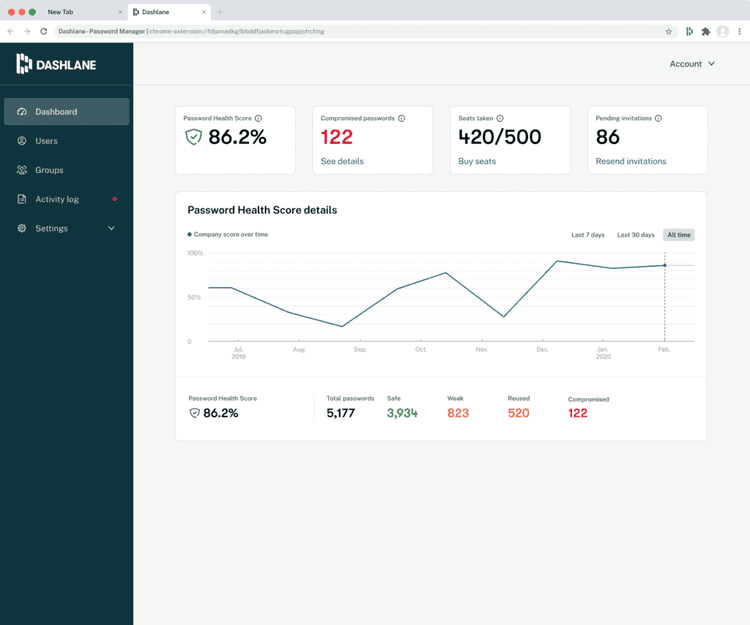 Jared loves that Dashlane offers a clear and fast onboarding and offboarding process. Through the Admin Console, he can immediately give each employee the right access levels. This means seamless onboarding and lowered offboarding risk. "Doing something securely doesn't have to mean doing it slowly," Jared shares. "As a newer organization that cares about growth, Dashlane helps us move quickly."
Security hygiene has improved at RevGenius, and Jared has turned to Dashlane to help establish strong cybersecurity at the organization's heart.
At the end of the day, RevGenius feels like they finally found their perfect password management solution. Jared explains, "We have security that's made as simple as possible while offering leading protection."
Sign up to receive news and updates about Dashlane
Thanks! You're subscribed. Be on the lookout for updates straight to your inbox.