Voter Privacy and Everything Else to Know on Election Day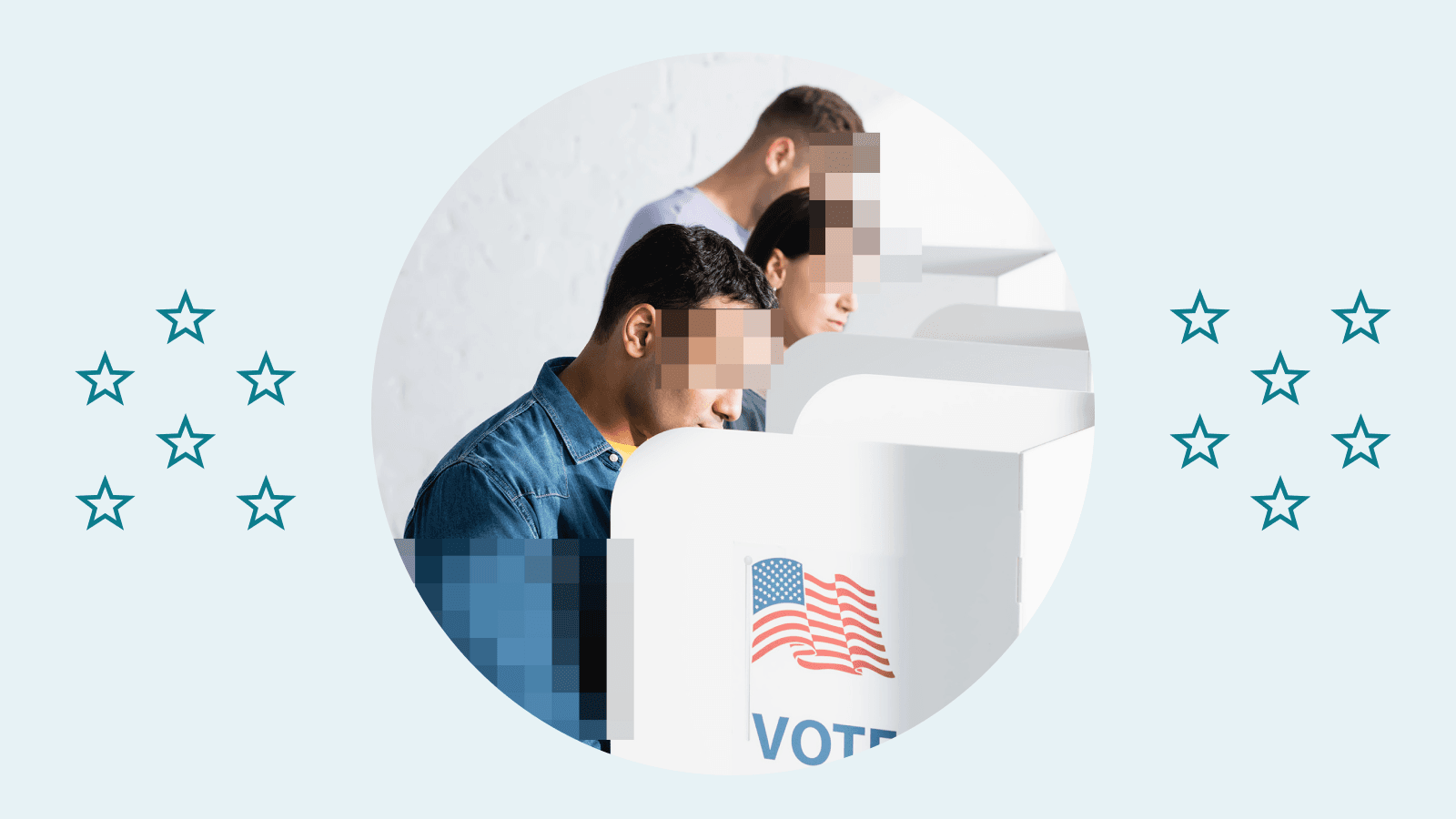 The 2022 midterm election will be held on November 8th, with early voting taking place from October 29th to November 6th. 
For all voters, regardless of what goes on your ballot, privacy and security can play a part on election day and as early as when you register to vote.
Here's what to know about how your personal information is collected and used for voting and registration, how to take an active role in protecting your information, and your privacy rights as a voter. 
Know before you vote
Voter registration: Data collected differs by state
The type of personal information collected from voters during registration—which could include your Social Security number or voting history—varies depending on which state you live in. The same applies for how that data can be used, who can request access, and what information is kept confidential. In California, for example, your data can be requested by political candidates and used for journalistic or governmental purposes, as determined by the Secretary of State. Voters' SSNs or unique identifiers and signatures are kept confidential, however.
For details on how your state uses and stores your information, this chart on the National Conference of State Legislatures website breaks it down by state. 
If you need to check if you're registered to vote, you can do so on the Can I Vote page on the National Association for Secretaries of State website. 
Combating misuse of voter data
The National Conference of State Legislatures chart illustrates how states have begun to put security measures in place as it relates to voters' information. Still, voter privacy remains a concern for cybersecurity experts. Voter data is highly valued, and could be used to target individuals with political advertisements.
The Cybersecurity and Infrastructure Security Agency (CISA), part of the DHS, published an Election Security resource library to provide information and address concerns over election infrastructure security. Digital resources include guides for election administrators and officials for vulnerability reporting, managing and mitigating risks, and protecting networks from ransomware. 
The Help America Vote Act (HAVA), implemented in 2002, plus subsequent programs including the Election Assistance Commission, provide funding to protect voter privacy and offer technical and security protocol guidance for election equipment. 
Databases with personal information might especially raise concerns for survivors of domestic abuse or assault. Programs like the Safety Net Project are geared toward protecting the information of such individuals.
How apps are approaching election information
This summer, social networking giants including Twitter and Facebook pledged to target misinformation ahead of the U.S. midterm elections. TikTok also jumped on the bandwagon and took it a step further when they launched their Elections Center, a repository of information about voting, including finding your polling place, registering to vote, and seeing who's on the upcoming ballot. To achieve this, TikTok partnered with the National Association of Secretaries of State (NASS) and Ballotpedia. 
The app also teamed up with a number of voting assistance groups, including the Center of Democracy in Deaf America and Restore Your Vote, to provide specific, relevant information.  
If you don't have a TikTok account, you can download My Vote Ballotpedia's app directly instead. The bipartisan app helps research candidates and covers elections within 100 of the nation's largest cities, plus state and federal races. 
As far as privacy is concerned, My Vote Ballotpedia does not require any form of registration, so voter information is only stored locally on your device, and not shared. If you want to remember your choices for specific ballot questions, or store facts you've learned about candidates, Dashlane's Secure Notes feature is a private, password-protected place to jot down information only you can access.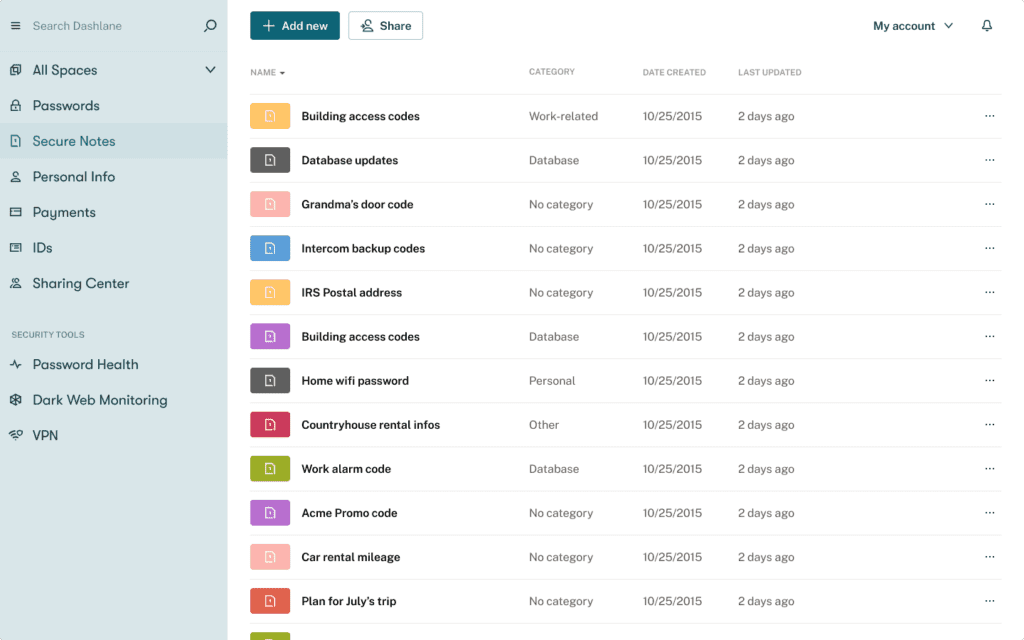 On Election Day
While certain information must be collected during the voting process, there's plenty voters can do at the polling station to protect other information.
Secret Ballots: What they guarantee
The basis of voter privacy is to uphold the integrity of the electoral process. Nationwide, voters are guaranteed the right to a secret ballot, either through statutes or constitutional provisions, meaning your vote is anonymous. This right was put in place in the 19th century primarily to limit coercion and retaliation. 
The Electronic Privacy Information Center (EPIC) points out that the data is much more difficult to anonymize in states that allow online voting. Some of these states require online voters to sign a waiver forfeiting their rights to a secret ballot. 
EPIC also argues that the increased ID requirements at polling stations for first-time voters threaten voters' rights; not only can obtaining the correct form of photo ID be cost prohibitive or impossible, it can also be a deterrent to voters. 
The ACLU has compiled this list of voters' general rights on election day.  
Turn off location services
While certain states keep specific voter information confidential, your phone's location could betray you. In the past, the company SafeGraph has stored and sold the location data of users who visited Planned Parenthood locations, as well as location data to the CDC for undisclosed purposes.
Simply identifying that you visited a polling station might not be valuable data to a third-party, but your location, paired with other information collected in a voter database, could help build a user profile so that targeted campaigns might reach you.
Your privacy is always valuable, even if you have nothing to hide. 
Don't take photos or record video in the polling station
While many states, including California, D.C., and Washington, allow voters to take selfies with their ballots, it's against the law in other states, including Florida, New York, and Texas (and Tennessee, as we learned from Justin Timberlake's infamous 2016 faux pas). 
In Arizona, no photos are allowed within 75 feet of a polling place. In some states, voters who photograph ballots are subjected to a hefty fine. In short, be sure to research whether your state prohibits photos or video of your ballot, or within a certain vicinity of your polling station. 
Privacy rights for voters with disabilities
Under Federal voting rights, voters with disabilities are entitled to privacy and independence while voting. The U.S. Election Assistance Commission provides this document for best practices for accessible in-person voting for officials, and provides these resources for voters. 
After You Vote
Congratulations, you voted! After casting your ballot, there are ways to ensure your continued privacy. 
Should I post a picture with my "I Voted" sticker?
Sharing a post-vote photo on social media is a great way to encourage others to make their voices heard. Along the same lines of keeping your location services off while voting, it might be a good idea to turn off any geotagging when you post a sticker selfie. 
Additionally, if your goal is to steer clear of targeted campaigns through social media, it's best to keep your ballot responses private. 
Do I have to tell my employer or interviewers who I voted for?
You have no legal obligation to disclose voting information, and no current or potential employer can require you to do so. While private employers are technically allowed to ask employees or interviewees about voting behavior, those freedoms are not always granted in the public sector. In the state of New York, for example, public sector employees are prohibited from making political inquiries, with the exception of policy-making positions. 
---
With these tips in mind, you can head to the polls with confidence in your ballot and your data security. Happy voting! 
Sign up to receive news and updates about Dashlane
Thanks! You're subscribed. Be on the lookout for updates straight to your inbox.