5 LGBTQIA+ Tech Organizations to Join or Support During Pride Month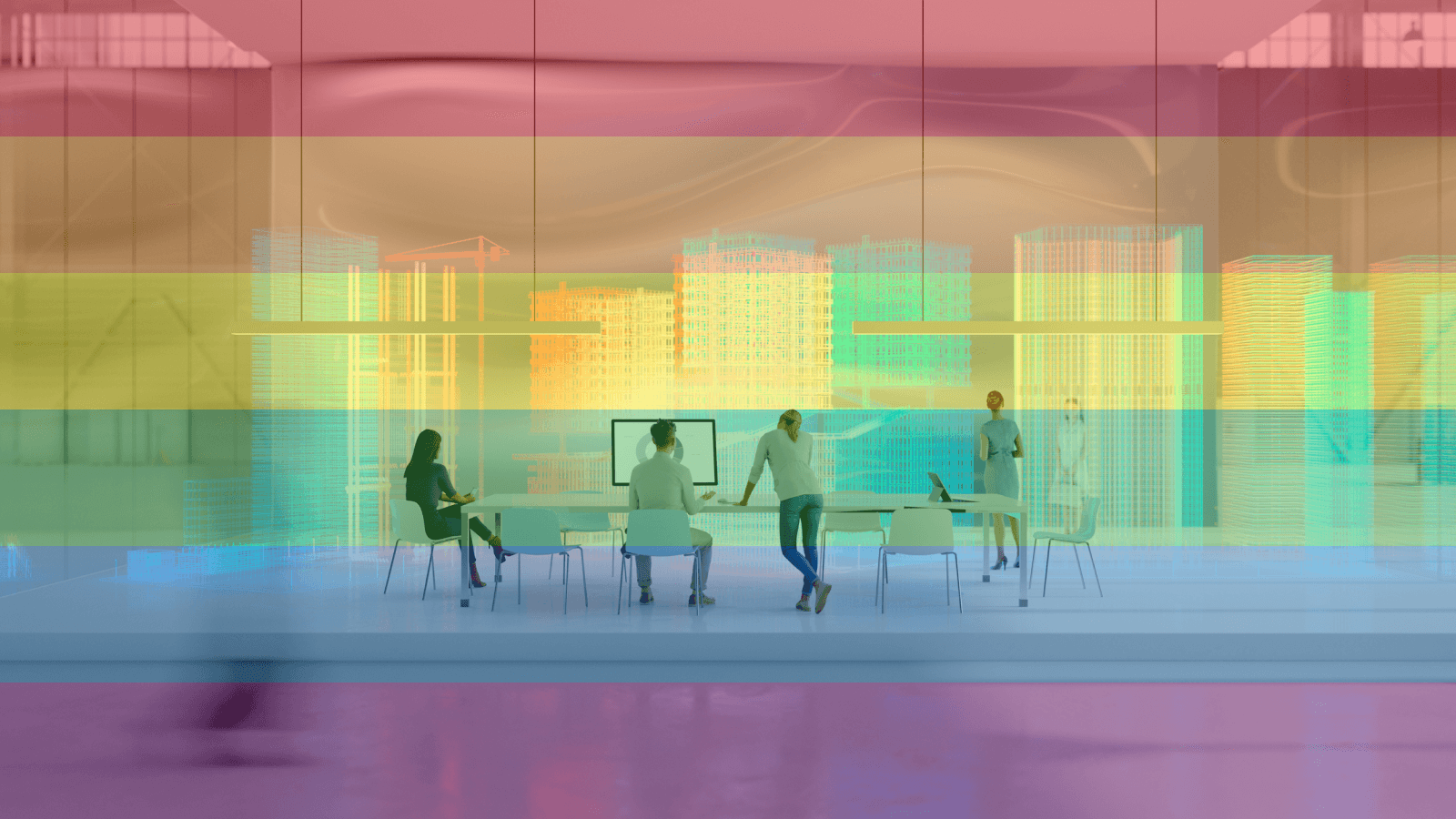 Community is crucial when it comes to LGBTQIA+ professionals in the cybersecurity and tech industry. 
One way for members of the LGBTQIA+ community in tech to increase visibility and advance in the workplace is through supportive resources and networking groups. These groups are also valuable resources for organizations to understand challenges specific to the LGBTQIA+ community, including safety and cybersecurity challenges. 
Here are some dedicated resources for established and aspiring LGBTQIA+ professionals in tech.
Founded by Angelica Ross, an advocate for transgender and racial equity who made television history with her role as Candy in Pose on FX, TransTech supports LGBTQIA+ talent and economically empowers transgender individuals in tech. 
Members have access to job postings, virtual training for professional development, community workshops, and events. They also host a free virtual summit with over a hundred speakers from the LGBTQIA+ community and 50+ workshops on a variety of topics, including education and career development.  
Lesbians Who Tech
Open to the entire LGBTQIA+ community, Lesbians Who Tech is an organization providing visibility, opportunities, and resources for tech workers, and uplifting women, POC, and queer and trans individuals in tech. 
With 100,000 members and counting, the organization offers a coding scholarship to help LGBTQIA+ women and nonbinary individuals jumpstart a career in technology, covering 50% of tuition with partnering schools. 
This year, they will host their 2023 Pride Summit from June 12th–16th. Tickets to the virtual event are free. 
Past speakers have included Georgia State representative Stacey Abrams, professional U.S. soccer player Megan Rapinoe, and co-founder of Recode, Kara Swisher. ​​The VIP ticket includes professional development workshops and introductions to other leaders in the field, and the ticket price also contributes to the organization's coding scholarship.  
LGBTQIA+ in Technology Slack
LGBTQIA+ in Technology is a Slack space that welcomes anyone who identifies as lesbian, gay, bisexual, queer, transgender, gender nonconforming, nonbinary, questioning, and many more subgenres of those identities.
They have a code of conduct that strictly prohibits harassment, with admins actively monitoring channels to ensure everyone's safety and intervene in instances of discrimination. There are many channels within the Slack space that relate to specific identities, interests, regions, and more. 
Those within the tech world can use this platform to network, support one another, and share job postings and resources. 
LGBTQIA+ Tech
This national group of LGBTQIA+ organizations, tech companies, and academics works with policy and tech industry leaders to ensure inclusive public policy for the LGBTQIA+ community. LGBTQIA+ Tech's mission is to make tech widely accessible and ensure that it addresses the needs of LGBTQIA+ individuals, and to make the tech industry itself more inclusive. 
They've established various programs, including PowerOn, which brings tech access to isolated, homeless, and disadvantaged LGBTQIA+ individuals; and PATHS, which aims to motivate LGBTQIA+ youth and young adults to pursue careers in STEAM (science, technology, engineering, arts, and mathematics) by connecting with LGBTQIA+ professionals in those fields. 
On their site, you'll find information on the Federal Communication Commission's Affordable Connectivity Program, providing low-income households with affordable internet access plus tips for online safety. 
Trans*H4ck
Trans*H4ck creates inclusive technology, while also making the tech world more inclusive. Their open source tech and mobile apps specifically benefit the trans and gender nonconforming community, addressing issues like wealth disparity, homelessness, unemployment, gender safety, and discrimination. 
Trans*H4ck hosts a traveling hackathon, which has hosted over a hundred trans developers and coders, as well as panel discussions led by transgender founders of tech companies. At these events, attendants pitch ideas for apps that speak to and benefit the transgender community. 
---
For community and visibility, consider joining or supporting these five organizations and others that support LGBTQIA+ professionals in tech. \
Sign up to receive news and updates about Dashlane
Thanks! You're subscribed. Be on the lookout for updates straight to your inbox.